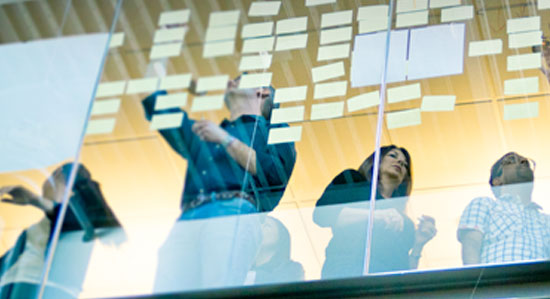 積極性を持ち、驚きと刺激をもたらす人材を 求めています
Careers in Engineering and Technology
Engineering and Technology
Site reliability Engineer
今すぐ応募する
採用情報 ID R1902437
掲載日 Apr. 05, 2019
Company
VMware's world-class, award-winning R&D; team is comprised of thousands of top-notch computer scientists and software engineers that are transforming computing through virtualization. Members of the R&D; team voice their creative ideas and watch them become initiatives, participate in exciting short-term and long-term products on the VMware roadmap, initiate advanced research projects, and/or write and test code that ships. At VMware, our engineers continue to learn and grow by working with top professionals from around the world and recent graduates of top universities and by taking advantage of our extensive internal training opportunities and generous external education assistance program. R&D; team members work on the latest computing equipment and have access to the ACM and IEEE libraries. VMware has R&D; offices in: Silicon Valley; Burlington, MA; Cambridge, MA; Broomfield, CO; Sofia, Bulgaria; Aarhus, Denmark; London, UK; Herzliya, Israel; Bangalore, India; and Beijing, China.
Group Description (Velocloud - SDWAN)
VeloCloud is solving IT's problem of cost effectively provisioning branch, SMB and mobile users with both high performance and controlled access to Public and Private Cloud Applications. As applications and services migrate from local sites and Data Centers to the cloud, access over fixed and mobile broadband becomes critical. Existing solutions are suited for larger, IT supported sites accessing enterprise Data Centers over private, dedicated networks.
Learn Fast, Trust each other, Have Fun. That embodies the culture of VeloCloud.
The Cloud DevOps Engineer will deploy and maintain the Velocloud SD-WAN Service. The Cloud Ops Engineer should be well-versed in SaaS and Datacenter infrastructure technologies to ensure the service operates at peak performance. The Cloud Ops Engineer to help us maintain, improve and automate our cloud service infrastructure.
Responsibilities
● Manage and maintain the VeloCloud global service infrastructure to maintain SLA and ensure maximum possible service availability
● Monitoring key performance indicators of the global infrastructure
● Fault handling and escalation: Identifying and responding to faults on systems and 
networks, liaising with 3rd party suppliers, handling escalation through to 
resolution
● Respond to service outages and security incidents and publish a RCA
● Infrastructure maintenance: Upgrading of Linux based network devices, Web based management software.
● Service maintenance: Upgrade of service components, software repository and 
patch management
● Assist with customer provisioning where infrastructure items need to be provided 

● Provide support to escalations from support and other technical teams
● Coordinate facilities provisioning: Rack installation, Connecting power, Circuit installation and server provisioning
● Participate in on-call schedules to ensure round-the-clock coverage
Requirements
● Minimum 8 years of experience in a high-volume or critical 24x7x365 production service environment
● Proficient with Linux, experience with DevOps tools (Configuration Management tool - Ansible, puppet etc - Ansible is preferred) 

● Experience with Virtualization technology like VMware, Xen or KVM hypervisors (KVM is a must) to deliver performance services 

● Experience with Amazon AWS cloud platform
● Experience with storage systems in the context of a hypervisor deployment
● Admin level understanding of Ubuntu, CentOS & Fedora Linux OS
● Knowledge in networking, configuring network devices etc
● Basic Mysql or any database Administration and basic query skills
● Experience with monitoring applications like Monit, Nagios and Cacti
● Creating automation scripts with Python, Bash
● Understanding about Log analysis tool (Elasticsearch/ Kibana / Logstash - ELK)
● Exceptional communication and listening skills, ability to establish rapport 
and credibility and clearly articulate problem statements 

● BS/BE/Masters in Computer Science from IIT/NIT/Tier1-2 colleges
● Strong analytical and problem-solving skills, attention to detail.
● Desire to work in an exciting environment, working on interesting projects and delivering new technologies and products to the marketplace.
● Hard-working with a "whatever it takes" attitude.
● Able to demonstrate effective teamwork both within the immediate team and across teams.
● Excellent communication (written & spoken) skills.
今すぐ応募する
保存した求人情報
保存された求人情報はありません。
最近参照した求人情報
参照した求人情報はありません。