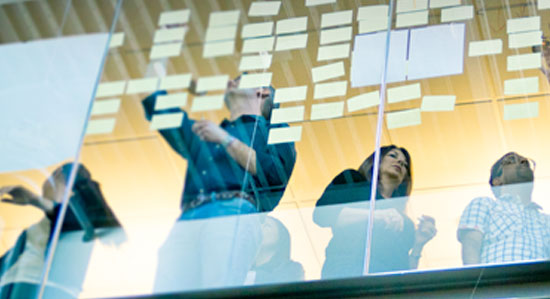 積極性を持ち、驚きと刺激をもたらす人材を 求めています
Careers in Engineering and Technology
Engineering and Technology
Site Reliability Engineer - vCC
今すぐ応募する
採用情報 ID R1914750
掲載日 Nov. 05, 2019
Job Summary
To be a member of the Command Center with the focal point for the success of our enterprise-class SaaS service offerings across all of VMware. The Command Center increases overall confidence in the services that are being delivered and ensures proper communication with VMware customers during any disruption of normal operations. This position requires to experience developing integrations between monitoring and collaboration tools with service owners and establish processes to exercise judgment within defined procedures and practices to determine appropriate action.  This role offers an exciting opportunity to work across multiple technology domains and engage in the latest and greatest technology services being developed at a world-class company.
Team Responsibility
The Command Center Engineer is a member of the highly visible Cloud Services Operations team and is a core member of the VMware Cloud Productivity and Engineering organization (CPE).  As a member of the Command Center, you will be functioning in a world-class team respected for its innovation, execution, and collaboration operating a worldwide organization.  The team ensures continuity of VMware SaaS Services that impacts any significant disruption of normal operations of our enterprise service offerings and operates 24/7/365 days a year.
The Command Center is expected to provide a reliable service with an enterprise-level SLA and must strive for 100% customer support satisfaction.  The primary objective of this team is to oversee and ensure critical applications and services provided are available and working as expected for customers and subscribers. The secondary objective is to develop and improve existing service monitoring tools through additional integrations, automation, and collaboration.
Role Responsibility
The ideal candidate serves as the focal point for the success of our enterprise-class SaaS service offerings across all of VMware providing technical skill and knowledge to the command center.  Along with working on complex issues where analysis of situations or data requires an in-depth evaluation of various factors this role will be required to help level up the technical skills of the team, develop tools and automation for VMware services, and assist services in automated problem resolution.  The ideal candidate will have a strong technical background with Linux, AWS, Azure, GCP, Windows, and VSphere as well as develop skills in a modern scripting language like python, ruby, or go.
Required Experience
Strong communication skills with an ability to relay incident details expeditiously, concisely, and accurately
Highly motivated, quality-conscious self-starter that requires little to no supervision
Investigates and resolves customer complaints and inquiries (i.e., emergency and non-emergency)
Identify, receive, triage and act upon events and incidents coming from various SaaS services
Consistently meets or exceeds established Command Center key performance indicators (KPI's)
Work per escalation, notification and incident practices
Monitor the availability or the CI/CD environments
Working under pressure in production environments running production customer workloads and services
Previous knowledge or strong desire to learn about crisis management issues.
Ability to work with geographically disperse teams part of a worldwide operations team

Success in this role requires very strong technical and communication skills, a broad background and understanding of every layer of the software development, SaaS ecosystems, and the ability to identify the issue and escalate to the correct Dev Ops team. The ability to work independently and as part of a specialized team in a diverse environment is a requirement.

Qualifications
At least 5 years of experience working with production SaaS/Cloud-based systems.
Minimum 3 years of experience with Unix/Linux OS/ Docker
Strong organizational and multitasking skills.
Highly responsive and proactive, able to own tasks from start to finish.
Maintain a high level of attention to detail.
Experience in one or more of the following languages: Python, Java, Go and/or NodeJS
Experience working with escalation applications: Pagerduty, VictorOps, OpsGenie, etc.
Experience working with communication tools: Slack, Azendoo, Hipchat
Excellent written and verbal communication skills
Must be highly self-motivated and customer-centric
Experience working with internal or external notification tools: Statuspage.io, status.io
Experience with building and improving cross integration across tools and components to build a world-class monitoring platform
Experience administering Linux systems in a production environment
Domain knowledge of systems management and ITIL is strongly desired.
BS Degree in Computer Science, or a related field
Preferred Qualifications
VMware Product Knowledge in vSphere, ESX, Virtualization, and other VMware Product families
Next-generation application delivery and deployment methods, containerization, orchestration, etc.
Automation background (Rest-API, Ruby, Chef and more)
Good working knowledge of at least one public cloud such as AWS or GCP.
Experience with infrastructure configuration and/or workflows tools; i.e. Puppet, Ansible, etc.
Knowledge of build automation and continuous integration/delivery processes and tools: Git, Gerrit, Jenkins, Docker, Nexus, Artifactory. Selenium
今すぐ応募する