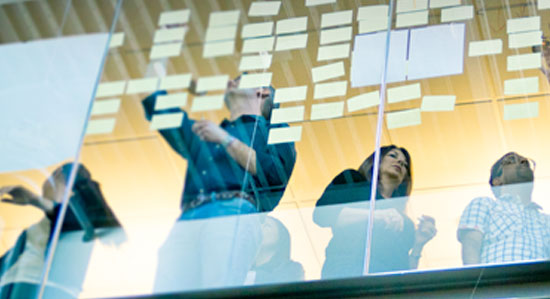 積極性を持ち、驚きと刺激をもたらす人材を 求めています
Careers in Engineering and Technology
Engineering and Technology
Senior UCC Engineer (Messaging and Collaboration Expert)
今すぐ応募する
採用情報 ID R1910335
掲載日 Jul. 19, 2019
VMware IT provides technology services and support, enabling efficiency, simplicity and productivity for internal business partners and external customers. The VMware IT organization provides two distinct, yet compatible functions. The IT team enables productivity and supports all employees; the organization additionally supports the company in its growth as the global leader in cloud infrastructure and end user computing by developing and showcasing VMware products and technology.   
The VMware Collaboration team plays a mission critical role in ensure our colleagues can communicate, collaborate and run the business.  You will be part of a team of service owners, senior technical experts that work to ensure our collaboration services provide the best colleague experience for today and also for the future.  With your knowledge and expertise you will also ensure security, resiliency are a priority and will have a great deal of engagement with our collaboration partner eco-system.
Job Description:
Operate in global team to support the enterprise scale Messaging environment - includes On-premise Exchange servers, Linux mail systems (mailhost, postfix), SMTP relay servers (hosted on-premise/AWS/Azure, Windows/Linux-based) and Office 365.
Assist in the operations and maintenance of the Messaging infrastructure.
Planning, migration and operations of Office 365 in both Hybrid and Cloud-only configurations.
Serve as Messaging Lead andEscalation point of contact for all the Office 365 services (Exchange Online, OneDrive for Business, SharePoint Online, Skype Online, Teams, Delve, Sway, Power Apps and Flow)
Responsible for improving Identity Secure Score (Azure/O365).
Proactive assessment on existing and new features that get added to O365 (add-ins, services, etc.)
Effectively troubleshoot complex technical issues.
Experience in solving problems of diverse scope in Microsoft Outlook Email/calendar issues.
Perform root cause analysis of critical outage and incidents, engineer permanent solutions, and coordinate implementations.
Administer, maintain and support email security gateways.
Understanding of Enterprise Retention platforms, preferably Proofpoint.
Engineer, design, install, configure, and optimize Messaging systems and make sure all the designs are in compliance with IT standards.
Ensure engineered solutions are designed to maintain highest availability and service dependability.
Maintain existing and as required, develop new documentation that will include but is not limited to SOPs and System Architecture Guides and Diagrams adhering to organizational templates, policies, and standards.
Identify and work to implement service improvements in messaging infrastructure.
Follow Change Management process for all changes to production systems, including documenting all changes made to systems.
Coordinate and collaborate with other stake holders (Legal, IT-Security, Compliance, etc.) on a frequent basis.
Ability and willingness to work extended hours or modified schedule for planned or emergency activities.
Qualifications/Experience:
Bachelor's degree with 8-10 years of IT experiencemanaging and administering Messaging/AD environment (with 6+ years of relevant experience in Messaging: Exchange/O365)
Strong understanding and background of working with a complex infrastructure and the requirement of strictly following standards, procedures and processes.
Advanced scripting skills in two or more of the following: PowerShell, Bash, Rest/EWS API, JSON.
Experience with large Enterprises, including AD/Email deployments, upgrades and migrations.
Understanding of Cloud based applications such as Microsoft Azure.
Well-versed with Azure AD and Azure Premium features and functionalities, including (but not limited to) AIP, IRM, App registrations, SCIM provisioning, MFA, etc.
Thorough understanding and good command on one or more Identity providers (Ex: ADFS, or preferably Workspace One)
Detailed knowledge in AD architecture and infrastructure (LDAP, Directory Replication, group policy, security, schema changes, etc.)
Knowledge of DNS, DHCP, Kerberos and Windows Authentication.
Fair knowledge on Slack, Zoom, Drop Box, G-Suite.
Availability to provide after-hours/on-call support, as needed, for a 24x7 operational environment.
Knowledge of ITIL Service Management processes.
Colleague experience focused - the ability to deliver a delightful technology experience.
Analytical thinker, metrics driven, inquisitive thinker, with attention to detail.
Excellent verbal, written and presentation skills to effectively translate and communicate complex technical information and risk to all levels of internal and external organizations.
Strong problem-solving skills, critical thinking, excellent analytical ability.
Team building, mentoring and coaching skills.
Work well with ability to collaborate with differing levels of management.
今すぐ応募する
保存した求人情報
保存された求人情報はありません。
最近参照した求人情報
参照した求人情報はありません。