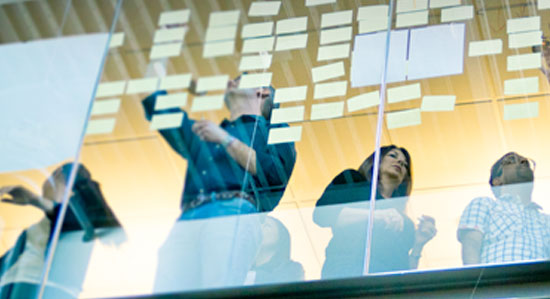 積極性を持ち、驚きと刺激をもたらす人材を 求めています
Careers in Engineering and Technology
Engineering and Technology
Senior Technical Writer
今すぐ応募する
採用情報 ID R1908112
掲載日 Jun. 25, 2019
Job Description
The main focus of the Professional Services Center of Excellence (PS CoE) is to help VMware customers get the most value of their investment in VMware products. The team in PS CoE builds the automation, orchestration, and management of virtual infrastructure and cloud. The team delivers solutions that help customers to fully benefit from the capabilities of a virtual infrastructure by integrating open source and third-party products and automating processes.
As part of the PS CoE team, you will interact with engineers and project managers within PS CoE , and PSO consultants and customers across the globe. You will have first-hand experience in addressing real-life use cases. You will contribute to globally significant projects for our customers.
As a Senior Technical Writer at the PS CoE team, you will create documentation for technical end users, system administrators, and developers. You will author content in the Atlassian tool chain. You will write installation guides, user guides, and release notes, and will review and edit other project documents. You will contribute to the user interface design of the solutions that the PS CoE delivers. You will also help us position the technical writing service in front of stakeholders and customers. The position is suitable for experienced technical writers with technical skills, who also have solid communication skills, love to work in a dynamic environment, and possesses leadership potential and aspirations.
Responsibilities:
-  Work closely with engineers and project managers in PS CoE
-  Gather information on customer engagements, by reading design documents, and using pre-packaged solutions
- Review and edit strings in user-facing interfaces, such as error messages and labels of UI elements
- Follow established processes and procedures
- Support and contribute to the organizational goals, drive demand for the technical writing service
- Receive assignments and determine how to use resources to meet schedules and goals
- Set deliverable deadlines
- Consistently author accurate content compliant with standards
- Ensure all customer documents are consistent with the VMware style guidelines, and use the VMware templates and PS CoE templates as applicable
- Ensure all customer  documents are passed through technical reviews and are produced on time
- Communicate effectively with team members and stakeholders
- Provide feedback and make recommendations on product design, features, and functionality
- Align content to use cases/user stories, and established roles
- Collaborate with other internal and external content owners to provide an end-to-end information view to customers
Desired skills:
-Broad knowledge of all aspects of technical content development and design.
- Ability to conduct research into technology specifics and interpret them
- Good eye for detail
- Ability to communicate complex information clearly and precisely for the audience and the purpose
-Effective communication across all levels of the organization.
-Ability to facilitate cross-team collaboration and mentor junior personnel.
-Ability to consistently and appropriately manage time on multiple assigned tasks of high complexity.
-Experience and understanding of agile software development methodologies and user experience standards.


Requirements:
- Detailed resume.
- A Portfolio of writing samples and Motivation letter.
- Expertise in HTML and CSS.
- Knowledge in project management.
- Excellent command of the English language.
- Experience in writing software documentation for a very technical audience.
- At least 5 years of experience in a technical writing role in a software development company.
- Good knowledge of the agile principles for software development is a must.
- Must be flexible and enjoy working with new technology in a dynamic environment where requirements change rapidly.
- Understanding of the principles of minimalism, single sourcing, and structured writing is a strong plus.
- Experience in working with the Atlassian tools stack is a strong plus.
- Academic degree in computer science or a technical field is a strong plus
- Knowledge of a programming language is a plus.

As part of the VMware global standards for integrity, you will be required to go through a pre-employment screening process before you join.

All job applications will be treated with strict confidentiality.
今すぐ応募する
保存した求人情報
保存された求人情報はありません。
最近参照した求人情報
参照した求人情報はありません。