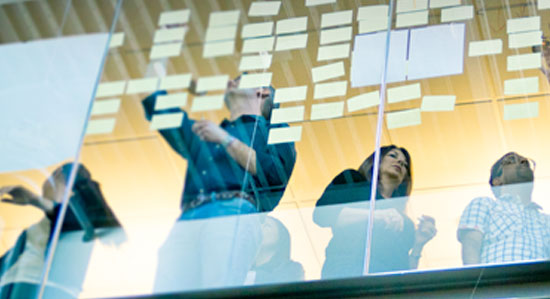 積極性を持ち、驚きと刺激をもたらす人材を 求めています
Senior Systems Engineer - Hyper Converged Infrastructure (HCI)
今すぐ応募する
採用情報 ID R1905322
掲載日 May. 03, 2019
At VMware, we are committed to helping our people grow professionally. Our talented employees exemplify our shared values and continue to drive our company to new heights.
As a VMware Systems Engineer for HCI, you will be responsible for driving the technical sales cycles to ensure customer success and revenue goals derived from VMware software and solutions.
This is a highly visible position working in a collaborative, fast-growing and flexible working environment.
Responsibilities:
You will become a trusted advisor on HCI solutions for your assigned Alliance Partner working closely with both the Alliance Partner and VMware technical teams to build the differentiation with that Alliance Partner and VMware solutions over the competition. Then scaling this differentiation through the Alliance Partners organisation as well as evangelising the better together message to the market.
In addition, you will:
•    Work within large teams at your assigned Alliance Partner
•    Balance the requirements for small and large customers
•    Provide high-level perspective on VMware strategy
•    Define and implement a solution oriented strategy covering the full VMware portfolio
•    Build and use strong OEM and partner relationship
•    Jointly Identify new customer projects for VMware solutions
•    Enable your Alliance Partners ecosystem on the VMware strategy
•    Support Local Partner at customer facing events
•    Keep up to date with the HCI landscape including competitive analysis
•    Deliver POC's with the Alliance Partner at the customer or remotely as appropriate
•    Report activities in SFDC as they relate to driving the pipeline
•    Jointly own the regional sales quota with the account executives
Requirements:
•    Proven experience working as a pre-sales, systems or customer-facing engineering
•    Ability to work within a matrix sales organisation
•    Strong influencing and negotiating skills
•    Strong Storage skills (vSAN preferred)
•    Strong network skills (NSX preferred)
•    Background in HCI highly beneficial
•    Experience in channel and/or alliances
•    Strong presentation, Evangelist and enablement skills
•    Good understanding of the Server landscape
•    Able to work both independently and within a team
•    Experience with enterprise applications, security, systems management, and business continuity solutions a plus
Compensation:
At VMware, your On-Target Earnings are real, not virtual. We offer an attractive base salary plus a monthly commission that is tied directly to your team's quota attainment. Of course, given our growth, many of our teams surpass quota and enjoy the benefits of a plan that includes commission accelerators.
About VMware:
VMware is the leader in virtualization and cloud infrastructure solutions that enable our more than 500,000 enterprise and mid-market customers to thrive in the Cloud Era by simplifying, automating and transforming the way they build, deliver and consume IT. VMware enables people and organizations by radically simplifying IT through software virtualization with a focus on three core missions: End-User Computing (EUC), Hybrid Cloud and Software-Defined Data Center (SDDC). Join the community – instigators of innovation and transformers of technology – as VMware envisions and creates what is next in IT. Get connected to an engine of opportunity fuelled by the transformative products and solutions it brings to market, the passion and trust it inspires in its customers, and the collaborative drive to imagine, define and deliver the future of IT. With 14,000+ employees and 50+ locations worldwide, VMware is passionately driven to make an impact while contributing back to the community.
Equal Opportunities Statement
We truly believe in the Power of Human Difference. We celebrate our people from a wide variety of dynamic backgrounds, experiences and perspectives. We deliver transformative IT solutions by building a community that is inclusive and diverse. The passion and collaboration you will find in joining VMware is what makes this opportunity one of the most attractive in the market.
今すぐ応募する
保存した求人情報
保存された求人情報はありません。
最近参照した求人情報
参照した求人情報はありません。