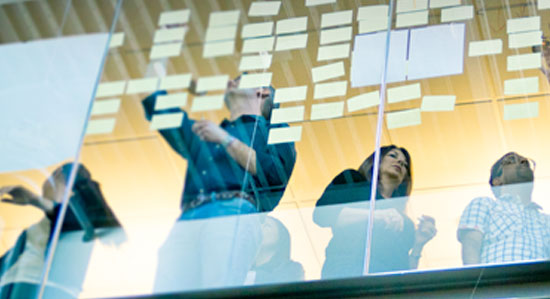 積極性を持ち、驚きと刺激をもたらす人材を 求めています
Senior Specialist SE
今すぐ応募する
採用情報 ID R1913839
掲載日 Oct. 16, 2019
Job Title : Senior EUC Specialist SE
Job Description
We are looking for an End-User Computing (EUC) Specialist Systems Engineer to support the continued growth of the team. You should have deep understanding of the mobile and desktop landscape. As a member of the EUC Specialist SE team, we evangelize VMware business value and technical benefits to senior level business and technology decision makers. EUC Specialist SEs are instrumental in solution development around Digital Workspace.

As an EUC Specialist SE, you will look after VMware Desktop and Application Virtualization products (e.g. Horizon, Horizon on VMC, Horizon Cloud, AppVolumes, Dynamic Environment Manager) and VMware Workspace ONE Platform products (e.g. Workspace ONE Unified Endpoint Management, Workspace ONE Intelligence, Workspace ONE Access), and work in a high-performance team environment to drive business development and sales growth by providing technical expertise and product evaluation support to prospective customers, VMware partner companies and VMware Japan sales team.
Position Responsibilities
Work closely with field sales team and field SE team to collaborate on customer solutions.
Work closely with internal product teams, product managers, tech marketing, product engineering, service operation, professional services and support to ensure world-class customers' solution with EUC products.
Understand the customer's business objectives, and match our solution to achieve customer's business and technical requirements.
Lead pre-sales activities including discovery, opportunity evaluation, pilot support, and opportunity closure thru tech presentation, demonstration, architecture design, PoC, RFP/RFI respond.
Design, build, deliver solution demonstration.
Design, build, deliver and support customer PoC.
Design, create and deliver the tech contents that enable the broader VMware Japan field teams and partner companies to sell, service and support our EUC products.
Create white papers, tech guides, demo video, webinars, blog articles, etc., and publish.
Speak and tell our story and technical advantage at events, conferences, trade shows, VMware Briefing Centre and etc.
Qualifications / Requirements
BA/BS or equivalent required
Excellent verbal and written communication skills in Japanese.
Proficient in written business English is required.
Proficient in spoken business English is a plus.
5+ years Technical Pre-Sales / Sales Engineering experience
Presentation skills with a high degree of comfort with both large and small audiences.
Deep technical experience in one or more of the following areas:
VDI/SBC (VMware, Citrix or AWS)

Mobile Device Management

Deep technical experience in Windows 10 device management is a plus.

Deep technical experience in Android Enterprise (fka. Android for Work) is a plus.

Identity Management / Authentication Management (e.g. SSO, SAML, WS-Federation, ADFS, LDAP, Azure AD)

Cloud-based application adoption (Especially on Microsoft Office 365)

Deep technical experience in network and infrastructure (e.g. VPN, DNS, WEB server, Mail, Active Directory)

Deep technical experience in Cloud-based VDI adoption (e.g. AWS, Azure) is a plus

Identity Management / Authentication Management (e.g. SSO, SAML, WS-Federation, ADFS, LDAP, Azure AD)
今すぐ応募する