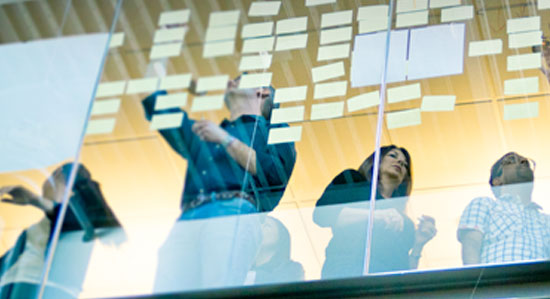 積極性を持ち、驚きと刺激をもたらす人材を 求めています
Senior Solution Engineer -SLED
今すぐ応募する
採用情報 ID R1910544-3
掲載日 Jul. 17, 2019
Senior Solutions Engineer-SLED
BUSINESS SUMMARY:
At VMware we currently have an excellent opportunity within our Sales Engineering organization for an experienced Pre-Sales Solutions Engineer (SE) to join our team in the Maryland and DC Area
Are you looking to become a member of a talented team and help shape the future of business in a digital world? If so, we would love to hear from you!
As a VMware Solutions Engineer (SE) you will play a substantial role in building and sustaining customer relationships while driving the adoption of VMware solutions and exceeding our revenue goals. As an SE you will work closely with sales and extended teams to build business relationships and align with customers' outcomes. As an SE your role will be impactful, visible, and rewarding.
Location: This is a home office-based position and will require frequent travel to customer locations.
Travel: 50-70%
JOB ROLES AND RESPONSIBILITES:
Work closely with the field sales team to collaborate on customer solutions.
Understand the customer's business objectives, and match VMware, and Other Partner solutions to achieve customer's business and technical requirements.
Build long-term business relationships and become a trusted adviser for customers across all lines of business.
Continuously develop and expand the knowledge of customers' business and mission.
Create and present solutions that address customers' needs using the VMware portfolio along with third-party solutions.
Create and present demos that are aligned to customer needs
Manage the planning and execution of customer Proof of Concepts as required
Present VMware value proposition, vision and technologies, strategy, and product roadmaps to partners and customer roles including executives, technical management, and technical engineers.
Pro-actively maintain expertise of VMware technologies via personal enablement and internal training offerings
Maintain technical and business knowledge of cloud computing applications, industry direction, and trends 
Maintain working knowledge of competitive offerings and architectures
Work with customers to obtain technical validation of proposed solution and build high-level architecture drawings.
Assist with financial and infrastructure data collection and creation of customer ROI/TCO reports.
Assist with preparation of proposals, statements of work, and supporting documents for customers.
Identify new customer projects for VMware solutions, and participate in demand generating events and activities.
Provide consistent field reporting, and data input via Salesforce.com
REQUIRED SKILLS:
8 or more years of experience in information technology (IT).
Pre-sales or customer facing experience with strong relationship building skills.
Experience in positioning/selling Professional Services as part of Solution Selling.
Strong technical comprehension of VMware technologies and the ability to stay current in the latest VMware and partner technologies.
Ability to effectively present to audiences and adjust to level of role and understanding.
Ability to uncover business challenges and objectives and develop a documented custom solution to tackle those challenges.
A balanced infrastructure and software engineering background.
Ability to develop and effectively communicate business cases and justifications to partners.
PREFERRED SKILLS:
BA/BS required with Masters preferred.
VCP or equivalent VMware hands-on experience highly preferred.
Experience in State, Local Government and Education (SLED) market preferred.
Experience with IT consolidation and technology integration projects which include VMware technology and 3rd party API integration or in a cloud native setting.
Experience with public cloud or hybrid cloud architectures and services is highly desirable.
ABOUT US:
VMware, is an EPIC2 community (read about our values and our journey on our career page: https://careers.vmware.com/life-at-vmware). We have been listed on Fortune's 100 Best Places to Work several times. We enjoy helping our people grow professionally and personally. Our employees are passionate and enthusiastic and they come to work every day to help transform the impossible into the essential. We challenge the status quo by inventing better ways of doing things. Our culture is one of possibilities where everyone is inspired to achieve success on their own terms.
If you think that this position and our culture are right for you, we would love to hear from you.
VMware is an equal opportunity employer committed to the principles of equal employment opportunity and affirmative action for all applicants and employees. Equal opportunity and consideration are afforded to all qualified applicants and employees in personnel actions, which include: recruiting and hiring, selection for training, promotion, rates of pay or other compensation, transfer, discipline, demotion, layoff or termination. VMware does not unlawfully discriminate on the basis of race, color, religion, sexual orientation, marital status, pregnancy, gender identity, gender expression, family medical history or genetic information, citizenship, national origin or ancestry, sex, age, physical or mental disability, medical condition, veteran status, military status, or any other basis protected by federal, state or local law, ordinance or regulation. VMware also makes reasonable accommodations for disabled employees consistent with applicable law. Further, it is the policy of VMware to maintain a working environment free of all forms of harassment.
今すぐ応募する