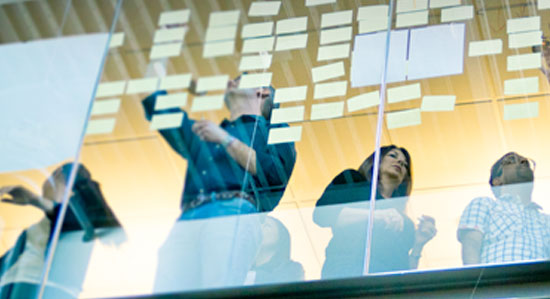 積極性を持ち、驚きと刺激をもたらす人材を 求めています
Senior Solution Engineer for Kubernetes
今すぐ応募する
採用情報 ID R1912616-2
掲載日 Oct. 03, 2019
At VMware, we are committed to helping our people grow professionally. Our talented employees exemplify our shared values and continue to drive our company to new heights.
Part of the VMware strategy is to focus on Application Transformations and to provide the right foundation for all next gen and Cloud Native Applications.
The VMware Cloud Native Applications Business Unit is then looking for the next presales systems engineers to lead the company in this ever-evolving space.
According to the CNCF, the hardest cloud native challenges are around integrating infrastructure technologies, and that's exactly what VMware is solving with the software you will be representing – PKS (Pivotal Container Services.  As a member of this team you'll need a very specific technical skillset: in addition to understanding infrastructure operations (compute, network, storage, and security) you should understand how cloud native technologies map onto VMware and public cloud infrastructures. Also you will leverage your Platform Operations skills and experience of DevOps environment in this role educating and convincing VMware customers on technologies such as containers (like Docker) or Kubernetes. 
As a VMware Pre-Sales Systems Engineer in charge of PKS, you will then be responsible for driving the technical sales cycles to ensure customer success and revenue goals derived from these VMware software and solutions.
This is a highly visible position working in a collaborative, fast-growing and flexible working environment.
Responsibilities:
You will become a trusted advisor on this specific set of solutions and particularly on PKS, within the VMware teams and also within the different customers you will be engaged on, by understanding the customer's high level business challenges, matching Cloud Native Apps VMware solutions to business and technical requirements and presenting VMware vision, strategy and product roadmaps to executives and technical management.
In addition, you will:
·Sell associated professional services consistently as part of our PKS & Cloud Native Apps solution
·Define and implement a solution oriented go-to-market strategy in Italy and SEMEA to ensure technical adoption of these VMware solutions
·Build and use strong OEM and partner relationships
·Identify new customer projects for PKS and associated VMware solutions
·Drive the adoption of PKS and CNA solutions within strategic accounts
·Mentor other systems engineers and leverage your knowledge to your peers
Skills :
Experience in the following technical solutions is important :
·vSphere
·NSX
·Containers
·Kubernetes
·IaaS and Public Cloud
·Cloud Foundry and/or equivalent PaaS experience
·Operations perspective of all items above
Requirements:
·Proven experience working as a pre-sales, systems or customer-facing engineer
·Ability to collaborate with and motivate multiple groups toward accomplishing a task
·Enthusiastic, self-starter with a charismatic personality
·Consistent record of selling services as part of a solution
·Ability to see and present "the big picture" and offer solutions to make it better
·Strong customer facing and relationship building skills
·Effective in working both independently and in a team setting
·Strong listening and question based selling skills
·Ability to uncover business challenges and develop a custom solution to resolve those challenges
·Experience with enterprise applications, security, systems management, and business continuity solutions a plus
Compensation:
At VMware, your On-Target Earnings are real, not virtual. We offer an attractive base salary plus a monthly commission that is tied directly to your team's quota attainment. Of course, given our growth, many of our teams surpass quota and enjoy the benefits of a plan that includes commission accelerators.
Equal Opportunities Statement
We truly believe in the Power of Human Difference. We celebrate our people from a wide variety of dynamic backgrounds, experiences and perspectives. We deliver transformative IT solutions by building a community that is inclusive and diverse. The passion and collaboration you will find in joining VMware is what makes this opportunity one of the most attractive in the market.
About VMware:
VMware is the leader in virtualization and cloud infrastructure solutions that enable our more than 500,000 enterprise and mid-market customers to thrive in the Cloud Era by simplifying, automating and transforming the way they build, deliver and consume IT. VMware enables people and organizations by radically simplifying IT through software virtualization with a focus on three core missions: End-User Computing (EUC), Hybrid Cloud and Software-Defined Data Center (SDDC). Join the community – instigators of innovation and transformers of technology – as VMware envisions and creates what is next in IT. Get connected to an engine of opportunity fuelled by the transformative products and solutions it brings to market, the passion and trust it inspires in its customers, and the collaborative drive to imagine, define and deliver the future of IT. With 14,000+ employees and 50+ locations worldwide, VMware is passionately driven to make an impact while contributing back to the community.
今すぐ応募する