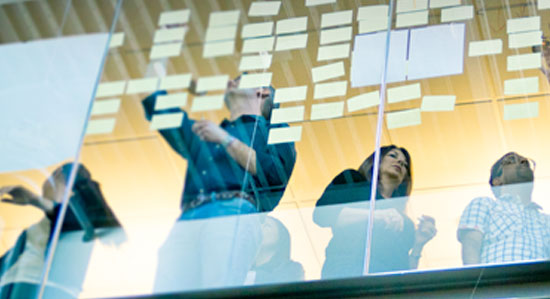 積極性を持ち、驚きと刺激をもたらす人材を 求めています
Careers in Engineering and Technology
Engineering and Technology
Senior Software Engineer
今すぐ応募する
採用情報 ID R1913041
掲載日 Nov. 08, 2019
Job Description
Join us and become a key contributor to cloud evolution at VMware. We are looking for a talented front-end software engineer to join our team whereby you will help build and maintain VMware's next generation cloud infrastructure platform, as part of a passionate, hard-working and culturally diverse team.
VMware's globally distributed infrastructure platform is built using a combination of industry-standard open-source solutions and internally developed applications and is backed by the Kubernetes eco-system running on public cloud providers. The platform powers VMware's largest SaaS products in production, including VMware Cloud on AWS. The platform team are responsible for providing infrastructure services and tools to internal teams as self-service systems, so engineering teams can focus on delivering value to customers.
The VMware Development Platform (VDP) team requires a new Angular/Clarity UI built from scratch which provides a consistent experience across all platform services. This new UI platform will allow self-service access for our internal customers to view and request available services/capabilities running on our Kubernetes clusters and public cloud environments. This is a key role with a high profile. You will be working in a world-class team respected for its innovation and execution. If you can lead and deliver a new UI and have a passion for technology especially around Kubernetes, then this job is for you. You will:
· Build a new UI to provide a self-service experience for internal VMware engineers using AngularJS/Clarity.
· You will own the entire application lifecyle including research, development and testing along with continuous deployment and delivery
· Use design best practices and usability patterns
· Contribute to end-to-end system architecture, working with back-end engineers
· Conduct periodic on call duties as needed on a regular scheme basis.
· Provide technical leadership to team members and be a team player.
· Lead design and code reviews with a major focus on best user experience, scalability and future expansion.
· Use Container platforms such as Kubernetes for large scale deployment of microservices
· Proficient understanding of code versioning tools like Git,Gitlab/Github
· Have an interest in learning new other coding languages and technologies as needed
· Knowledge of containerization and container orchestration
Minimum Qualifications:
· BS in Computer Science or related technical field, or equivalent practical experience
· 7+ years of Engineering Experience with a proven track record of delivering highly available and scalable systems
· Expert in modern Javascript frameworks: AngularJS, React.
· Visual design and CSS
· Good grasp on usability and interaction design
· Solid CS, OOP/OOD, design patterns
· Track record in large-scale system software development
· Familiarity with Kubernetes
· Familiarity with public cloud architecture AWS/Azure/Google Cloud
· Excellent communication skills essential
The ideal candidate must have extensive development experience with good taste in design and can provide architectural and modeling vision and hands-on technical leadership to a team. Past experience in large scale application design and development is critical. Designing for richness, flexibility, preciseness, performance, reliability and scalability is critical. One of the essential qualities we are looking for in candidates are those driven to solve unique, challenging problems, challenge the conventional wisdom, embrace diving into unexplored technical areas, creativity, intense curiosity and passion, willingness to take risks and unafraid of failure, willing to push the envelope.
今すぐ応募する