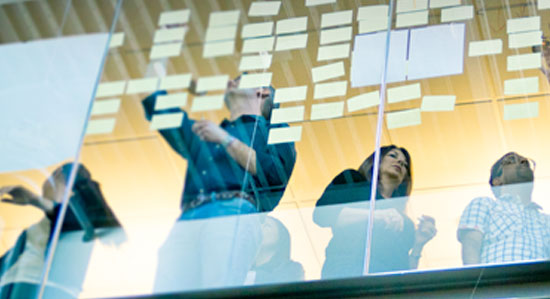 積極性を持ち、驚きと刺激をもたらす人材を 求めています
Careers in Marketing
Marketing
Senior Social Media Strategist
今すぐ応募する
採用情報 ID R1911051
掲載日 Jul. 31, 2019
Business Summary:
Storytelling is at the heart of VMware's future growth; with great stories we inspire our customers, influencers, stakeholders and employees with the positive impact VMware technologies can have in business and the world. The Global Communications team leads the storytelling function at VMware. We are a team of around 70 international communications professionals spanning public relations, reputation management, analyst relations, executive communications, integrated storytelling, and employee communications. It's a fast paced, dynamic, and exciting environment in a high-growth company. We're looking for team members who have big bold goals, a great attitude, who are smart, thoughtful, collaborative and organized, and who thrive at the center of always-on communications. 

Job Role:
The social media strategist will accelerate the impact of VMware's corporate storytelling across current and emerging social channels globally.  The strategist will play a crucial role in continuing to build social capability and skills across the full Communications organization. Working in a matrix organization and operating within a broad company-wide social center of excellence, you will spearhead the Global Communications team's social media strategy and programs.
We are looking for someone to curate and build innovative, impactful and scalable programs that spark conversations and deepen engagement with VMware's audiences on social media. The role will focus on the amplifying key news and stories externally; increasing executive presence across social channels and empowering employees to be brand advocates.
The ideal candidate will have robust experience of organic and paid approaches to acquire and engage target audiences. You would be a great fit for this role if you are a strategic thinker with the potential to build presence, a strong point of view, and have a proven track record in social media strategy and design.
Responsibilities:
Develop overall social strategy for Global Communications.
Lead planning, execution, and on-going optimization of key Global Communications-owned internal and external corporate social channels and accounts, including our Executive Twitter program.
Bring together multiple Communications teams (executive comms, editorial and PR) currently executing on social channels for increased line-of-sight, best practice sharing, curation of existing programs, and development of scalable global social programs, ensuring that our social strategy is applied optimally across all channels.
Work closely with our editorial team to develop highly sharable content that is creative, attention-grabbing and on-brand.
Grow a global employee advocacy program. Support content programming, monitoring social activity and insights to drive increased employee engagement, in partnership with our Enterprise Social Community Manager and the employee comms team.
Help accelerate social capabilities across Global Communications and build relationships with social channel owners across VMware.
Seek out and develop new and emerging social platforms to grow our corporate storytelling and narrative.
Provide proactive thought leadership and insights on the evolving social media landscape.
Develop and maintain tools, processes and governance to drive alignment on social media operations and execution.
Own social media metrics and analytics to enable us to optimize our paid and organic investments.
Oversee agencies supporting paid social media efforts and social programs.
Required Skills & Qualifications:
Exceptional communications skills, including an ability to communicate effectively at an executive level.
Leadership and fortitude to set the tone and drive new behaviors across Communications and the business.
A strategist who is willing to get their hands dirty and dig into the work, while helping inform what resources may be required to support over time.
Experience working in a fast-paced, high-volume, multi-geo, cross functional global Marketing/Communications organization, and ability to build long term trusted relationships with peers, leaders and multiple stakeholders at all levels.
Deep functional knowledge of organic and paid elements of Facebook, Twitter, Instagram, Tumblr, Snapchat and YouTube is a must.
Demonstrated experience of delivering highly creative social media campaigns, the ability to think big and implement innovative ideas in ways that create significant social sharing and earned media attention.
Keen understanding and ongoing curiosity in changing media landscape and how various media/channels engage audiences.
Proactive, collaborative and positive strategic thinker – willing to take smart risks and lead initiatives with confidence and tasks to completion.
Ability to keep a calm head and think clearly and quickly under pressure.
Ability to understand and use metrics and analytics to measure success, drive desired outcomes, and inform ongoing optimization and strategy.
Empathy, good emotional intelligence, and cultural sensitivity. Good sense of humor and ability to see work as fun.
Bachelor's degree in social media, journalism or communications preferred.
VMware is an equal opportunity employer committed to the principles of equal employment opportunity and affirmative action for all applicants and employees. Equal opportunity and consideration are afforded to all qualified applicants and employees in personnel actions, which include: recruiting and hiring, selection for training, promotion, rates of pay or other compensation, transfer, discipline, demotion, layoff or termination. VMware does not unlawfully discriminate on the basis of race, color, religion, sexual orientation, marital status, pregnancy, gender identity, gender expression, family medical history or genetic information, citizenship, national origin or ancestry, sex, age, physical or mental disability, medical condition, veteran status, military status, or any other basis protected by federal, state or local law, ordinance or regulation. VMware also makes reasonable accommodations for disabled employees consistent with applicable law. Further, it is the policy of VMware to maintain a working environment free of all forms of harassment.
今すぐ応募する