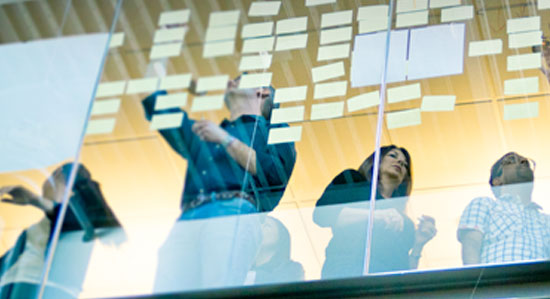 積極性を持ち、驚きと刺激をもたらす人材を 求めています
Careers in Services and Consulting
Services and Consulting
Senior Sales Solutions Architect (Partner-focused)
今すぐ応募する
採用情報 ID R1810309-2
掲載日 Nov. 05, 2018
Professional Services Engineering (PSE) is the global VMware organization that creates standardized, best practice Professional Services (PS) offers for use by VMware and partner PS organizations. PSE is part of Professional Services Engineering and Remote Delivery (PS ERD).

PSE has two major focus areas:
• Solutions – focuses on the creation of sales-aligned PS solutions and sales assets
• Service Engineering – focuses on the components of the service offering and the delivery/implementation assets

As part of the Professional Services Engineering team, and reporting to the Senior Director for PS Solutions, the Senior Solutions Architect and will create, package and publish PS offerings of business and vertical solutions and frameworks that are widely adopted by VMware sales teams and our partner ecosystem around the world. Examples of business/vertical solutions are PS services that implement industry solutions such as Electronic Medical Records (EMR) systems in Healthcare; "digital backpack" systems in Education and secure branch office networks across a range of industries. In short, a business solution is one which has a direct business outcome (rather than an IT outcome) and the PS implementation service is the packaged service that implements the business outcome.

Responsibilities
• Partner-focused Solution Packaging
• Assess market conditions and requirements for PS services aligned to business solutions.
• Work closely with Business Units (BUs) to ensure there are PS services aligned to BU-defined business solutions.
• Gather detailed business and technical requirements from field, BUs, customers and partners
• Promote the PS services to the field teams responsible for positioning and selling PS services for business solutions
• Provide subject matter expertise on the PS services for business solutions to the field teams
• Participate in the sales process to understand business objectives and product requirements, in order to define and recommend effective solutions and services approaches
• Enable the field teams so they can successfully sell and deliver the PS services for solutions
• Work independently and proactively as a team with other Solution Architects and Service Engineering teams to ensure underlying services are in place to support the solutions.

Sales Assistance
• Help field sales teams with positioning and selling solutions on-demand
• Participate in sales activities to validate the created solutions

Stakeholder Interaction
• Work proactively and productively with the following key stakeholders:
• Sales teams responsible for positioning and selling business solutions (e.g. PS Sales, License Sales, Pre-sales Engineers (SEs))
• Business units and other corporate groups who product business solutions
• Corporate and Field Marketing teams
• PSE Service Engineering
• Be recognized as a subject matter expert for the above roles when there is a focus on selling business solutions and their implementation
• Engender trust and partnership with the above roles to ensure relevance and alignment

Role Scope
• All business solutions, regardless of technology
• All geographies

Measures of Success
• Solutions are defined, created and available in a timely manner
• Solutions are well-understood by VMware sales teams and teams are appropriately enabled in their use
• Feedback from stakeholders is consistently excellent
• Awareness, enablement, usage and feedback is uniform across all geographies and regions
• There is consistently excellent and frictionless partnership with other PSE and GSE functions

Attributes and Experience
• 10 years+ in Professional Services
• Services / solutions development experience
• A breadth of experience across the core VMware Cloud Infrastructure Management stack is a distinct advantage. Any knowledge of VMware Workspace is also a benefit.
Proven ability to work in AMER, EMEA, and APJ
• Must have ability to work in a fast pace environment demonstrating autonomy in conforming to strategic intent while adhering to team values at all times  
• Proficiency in seeing the "big picture" with internal constituents and customers and how the key drivers of your efforts and deliverables relate to each other and overall success 
• Experience with producing business relevant presentations and technical oriented writing is mandatory.
• Professional and Business acumen to keenly and quickly assess, understand, and deal with internal and external business situations 
• Demonstrated project leadership experience  
• Excellent communications and interpersonal skills across all levels of the organization 
• Polished public speaking and presentation skills  
• Fluency in additional languages is a definite plus.  
• Ability to travel up to 50% globally.
今すぐ応募する
保存した求人情報
保存された求人情報はありません。
最近参照した求人情報
参照した求人情報はありません。