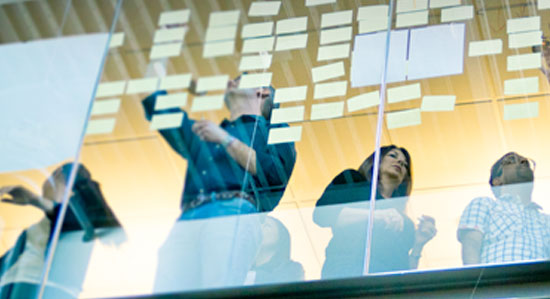 積極性を持ち、驚きと刺激をもたらす人材を 求めています
Careers in Engineering and Technology
Engineering and Technology
Senior Quality Engineer - CloudHealth by VMware
今すぐ応募する
採用情報 ID R1914560
掲載日 Oct. 30, 2019
CloudHealth by VMware is the global market leader in Cloud Service Management, and the most trusted software platform used to accelerate business transformation in the cloud. We are searching for dedicated and versatile Engineers, who are passionate about working in a company whose culture is fanatical about innovation and fixated on delivering software products that solve our customers' most challenging business needs. As a Senior Quality Engineer, you'll have the opportunity to make significant and direct impact on our products, platform, and pursue some of the most complex challenges in cloud computing.
Why we are Excited about YOU:
You can find and push the boundaries of any system you work with to fully understand its capabilities. You have an ability to look at complex systems and figure out where it can fail. You can clearly explain complex scenarios to people of varying technical levels. You want to successfully drive definition, architecture, and timely delivery of software in an Agile environment. You're looking for a collaborative environment whose teams care about the product they are creating, how they create it, and the impact it has on customers' business objectives.
You Will:
Collaborate with the Executive Team, Product Management, Architects and Engineering teams to ensure that we are producing the highest quality product and fault tolerant SaaS platform.
Identify and fill gaps in test coverage by building out tools and frameworks that meet our needs; establishing best practices
Write repeatable test plans and work to automate them.
Write scalable and reliable automation solutions that can be used in many facets of the product.
Advocate for the customer by understanding their workflows and needs.
Work with Engineers in test across the organization to share knowledge and improve your skills.
Evaluate and adopt new tools and practices to help improve the quality of the product and the health of the team.
Gain experience with Ruby on Rails/Java/Scala application development, DevOps best practices, and working in a cloud environment.
Participate in all phases of the SDLC as part of a Scrum team.
Work in multi-functional agile teams to regularly experiment, iterate, and deliver on new product objectives with an end-to-end responsibility for your team's goals.
Obsess over quality in the product you create, and the code you write.
Advance your technical and interpersonal skills in an environment that looks to expand them.
You Have:
A sense of humor (Non-negotiable). We work too hard to not have fun and celebrate individual/team/company accomplishments.
A minimum of 5 years' commercial software development experience.
A minimum of 4 years' experience in programming test automation, using languages such as Ruby, Java, Scala or Python.
Experience deploying software and integrating with automated build tools.
Strong understanding of QA practices and approaches, including CI/CD practices.
An understanding of team and individual goals and are motivated to accomplish them.
Strong communication and problem-solving skills.
A desire to work in an environment where you will both, teach and be taught.
Understanding why comparative analysis is key to continuous improvement, innovation, quality, and success.
Comfortable with Git and various Linux distributions
We're already intrigued, but wouldn't mind experience with:
Jasmine
RSpec
Selenium/Protractor
Newman/Postman
Gatling/JMeter
Ruby/Java/Scala
今すぐ応募する