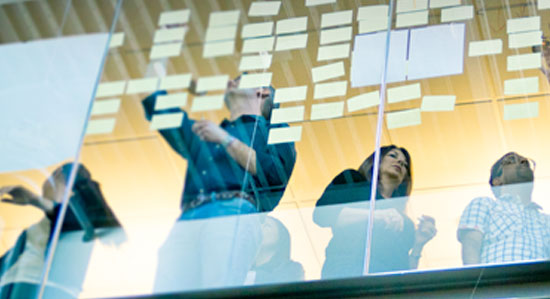 積極性を持ち、驚きと刺激をもたらす人材を 求めています
Careers in Marketing
Marketing
Senior Product Manager
今すぐ応募する
採用情報 ID R1907910
掲載日 Jul. 23, 2019
We are looking for an experienced Product Management leader to be part of our End User Computing Group and lead our Business-Critical/Rugged Unified Endpoint Management solutions.
The Product Management group is a dedicated team of sharp thinkers tasked with VMware's most challenging and important growth initiatives. Working closely with customers, engineering & operations teams, sales & marketing teams, and executive leadership – they leverage their technical, analytical, strategic, and process-oriented skillset towards executing high-impact, value-added opportunities.
As a Product Line Manager, you'll be responsible for contributing to and driving a product vision and strategy for the use of Workspace ONE in the business-critical rugged market. You will define and manage the solution that enables some of the largest business in the world to efficiently and securely run their business on digital devices, including Point of Sale, Kiosks, Signage, Logistics, and Distribution Centers. You will define the software that provisions, secures, and configures these devices for each employee, job function, or task. 
The role requires an individual with exemplary leadership, collaboration, and communication skills in order to work across our organization with strong business and technical acumen.
The role requires passion for building outstanding products that customers love to use, appreciation for working with great engineers, willingness to do what it takes to help the field grow the business, and wisdom to make tough tradeoffs and keep up with a high-pace growth environment.
Key Responsibilities
Work directly with customers and partners to understand the issues not currently addressed and influence change both within our product and operationally across our business
Must set priorities to ensure VMware meets the needs of our customers while ensuring our products continue to align with the overall roadmap
Drive rationalization of overlapping capabilities across products and services to reduce footprint of deployments, while maintaining customer needs
Drive prioritization of features to ensure delivery of product capabilities 
Ensures that engineering teams and architects are aligned around these sets of priorities
Manage the product development process of product features from inception to delivery 
Deliver a cross-functional roadmap to help prioritize and drive project initiatives across our business unit
Provide visibility and transparency across teams by exposing and tracking different project initiatives and how they tie together into a holistic strategy
Ensure that marketing, operations, product, and engineering teams are aligned
Facilitate communication (written and verbal) to get products and services launched, and enable agility across the organization
Use a diplomatic style and approach to ensure success
Collaborate with marketing, sales, and partners to drive revenue opportunities
Collaborate with engineering on solution designs
Required Skills
Experience delivering solutions for enterprise customers within the End User Computing market
Strong cross-team collaboration with the ability to moderate conversations across both business and technical teams
Easily handle multiple projects simultaneously with meticulous attention to detail, while never losing focus of the overall product strategy
Ability to influence people at all levels across a broad variety of job functions
Superb written and verbal communication skills characterized by clarity and brevity
Drive to achieve quick results and the capacity to assume increasing responsibility in a dynamic, constantly-moving organization
Positive personality with strong interpersonal skills and an upbeat "can-do" attitude
Preferred Skills
A minimum of 5 years of experience in product management, technical marketing or solutions architecture
Excellent organizational skills to juggle many tasks without losing sight of what's most important
Strong empathy for our customers and partners to better shape our customer experience
Provide leadership while never forgetting that you're a team player
Demonstrated analytical skills and a natural predisposition toward data- driven decision making. You should nevertheless be able to make reasoned decisions in situations of uncertainty or imperfect data
Willing to travel up to 30% time
BS in Computer Science or related technical field with MS. MBA a plus
This position is eligible for the JoinEUC referral campaign.
今すぐ応募する