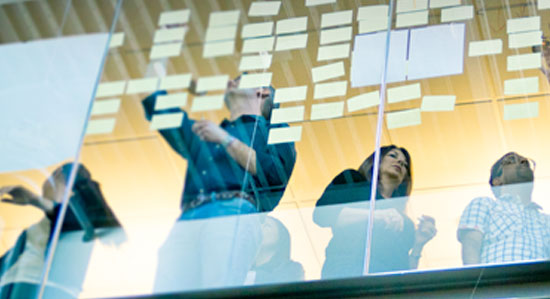 積極性を持ち、驚きと刺激をもたらす人材を 求めています
Careers in Engineering and Technology
Engineering and Technology
Senior Product Designer UX
今すぐ応募する
採用情報 ID R1913094
掲載日 Oct. 15, 2019
VMware is a global leader in cloud infrastructure and business mobility. VMware accelerates
customers' digital transformation journey by enabling enterprises to master a software-defined
approach to business and IT. With VMware solutions, organizations are building extraordinary
experiences by mobilizing everything, responding faster to opportunities with modern data and
apps hosted across hybrid clouds, and safeguarding customer trust with a defense-in-depth
approach to cybersecurity.
vRealize Network Insight (formerly Arkin, acquired by VMware) is transforming security and
network operations for the Software Defined Data Center (SDDC). It is removing the barriers to
SDDC adoption by providing converged visibility, and contextual analytics across virtual and
physical, an ability to implement next generation security models such as micro-segmentation,
and by ensuring application uptime, while letting IT collaborate better. The platform helps
IT organizations plan, operate, visualize, analyze, and troubleshoot their complex software-
defined data center environments.
As this award-winning product is building 'one of its kind' user experience in enterprise space,
we are looking for passionate people with startup mindset who want to change the status quo.
If you want the energy of a startup with all the perks of a public company, you should consider
WE VALUE:
• Empathy for the user and passion for elegant user interface and design
• Creativity, innovation and problem solving
• Good communication and presentation skills
• Care for quality – in product, in design, in life
JOB RESPONSIBILITIES:
Create innovative, user-centered designs through consideration of market research, business requirements, customer feedback, and usability study findings.

Design the information architecture, interface, and interaction flows for the web

Present designs with the help of wireframes and detailed visual mockups

Collaborate with the Engineers and Product Managers and able to quickly iterate

on the feedback

Practice user-centered design by participating in user research and incorporating

data, customer feedback, and technical constraints/opportunities.

Collaborate with other Product Designers to evolve existing patterns for new

initiatives

Help evolve the design practice
REQUIRED SKILLS:
At least 5 years of experience with a focus on Product and UI Design

Ability to gather and analyze user requirements

Story telling - ability to tell simple user stories illustrating solutions.

Expertise in Interaction design with a strong understanding of User-centered

Design process

Able to create low and high-fidelity mockups to present concepts and finished

designs
Proficient in using Sketch, Figma and other professional design and prototyping tools

Excellent oral and written communication, presentation, and analytical skills

Possess a very high level of comfort in working closely with Product Managers

and Developers

Good aesthetic sense and attention to details

Online portfolio with samples from prior work

Bachelor's/Master's degree in design, human-computer interaction (HCI), or

equivalent professional experience

Experience with data visualization skills is a plus

Strong prototyping skills is a plus
今すぐ応募する