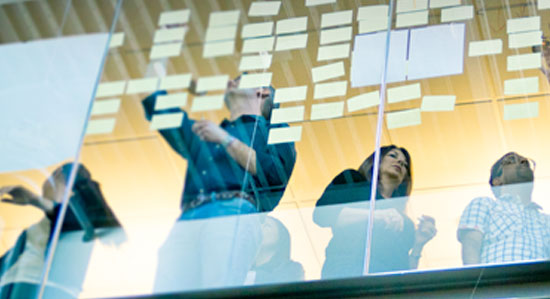 積極性を持ち、驚きと刺激をもたらす人材を 求めています
Senior Partner Solutions Engineer, Indonesia
今すぐ応募する
採用情報 ID R1907084
掲載日 Jun. 06, 2019
"VMware streamlines the journey for organizations to become digital businesses. At VMware, we believe that software has the power to unlock new opportunities for people and our planet. Our software connects, manages and automates the world's complex digital infrastructure and forms a digital foundation that powers the apps, services, and experiences that are transforming the world. 

A robust digital infrastructure is critical in tackling the complexity of today's business environment. VMware's cloud, networking and security, and digital workspace offerings provide a dynamic and efficient digital foundation to over 500,000 customers globally, aided by an ecosystem of 75,000 partners. We look beyond the barriers of compromise to engineer new ways to make technologies work together seamlessly. With VMware, organizations can flex and harness new technology quickly, without disrupting operations and achieve greater scale and competitive advantage. Our software helps employees simply and securely access the apps and data they need, from anywhere, to do their best work. Be a part of our next journey of transformation and 'Realize the Possible'. 
Headquartered in Palo Alto, California, VMware is committed to being a force for good, from its breakthrough innovations to its global impact. For more information, please visit https://www.vmware.com/company.html"
IT solution partners provide collaborative solutions and valuable services in support of their customer's digital transformation projects. VMware partner development teams provide structured programs and support, delivering profitable solutions to a wide ecosystem of partners. Our Partner Solutions Engineer (PSE) integrate with partner communities providing skills transfer and architectural solutions that empower partners to deliver comprehensive solutions demonstrating VMware Secure, Mobile, and Cloud technologies. 
Solutions Engineer - Partner Role 
Assigned to a designated group of partners our PSE's collaborate with our Partner Business Managers in developing strategic business plans for our partners, expanding their business models.
Proficient in VMware solutions and integrated technologies the PSE transfers knowledge across a variety of partner divisions to ensure a growing level of competence.
Leveraging global reward and incentive programs, together the team drives partner sales and marketing campaigns, and combining this with customer activity, orchestrate resources to design, present and deliver successful business outcomes. 
Part of a global team the PSE's gain skills from support groups, peers and formal learning programs to continually advance their professional, technical and industry capability. 
Responsibilities 
Works ethically and accommodating in all dealings with internal and external customers.
Drive the development of partner business plans, assist partners with their proposals ensuring they are registered and approved so maximum margin and rebates can be realized 
Support partner sales and technical communities to ensure skills and competence is achieved enabling independent operations.  
Transfer industry, technical, and product knowledge to customers, partners and communities supporting business growth, profitability, technical capability and service creation. 
Maintain a deep understanding of competition and vertical industry segments in the areas of technology, applications, architectures, sales and strategies. 
Deliver in-depth technical updates and architectures to industry, customers and partners, analyze technical needs, goals, and objectives on an ongoing basis 
Collaborate internally acquiring knowledge to operate as an advocate for Partner, Education, Delivery, Support and External Service tools to support overall customer success.  
We offer opportunity for all our staff to amplify their contribution to Philanthropic organizations through time and contribution. 
Education and Experience 
Degree, BS/BA, Information Systems, Computer Sciences and/or advanced industry certification in Virtualization, Storage, Networking, Application Development.   
Minimum 10 years presales, Specialist or related IT experience with validated customer experience in senior management or C-level client engagement   
Working knowledge of varying vendor, partner and distribution support and value models 
Developing understanding of software development, DevOps, Agile and public clouds 
今すぐ応募する
保存した求人情報
保存された求人情報はありません。
最近参照した求人情報
参照した求人情報はありません。