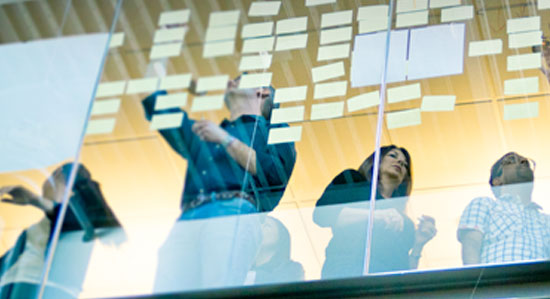 積極性を持ち、驚きと刺激をもたらす人材を 求めています
Senior NSX Account Executive
今すぐ応募する
採用情報 ID R1812858
掲載日 Jul. 15, 2019
The Account Executive within the Network and Security Business Unit (NSBU) is responsible for a coordinated sales approach with VMware's NSX internal and external sales team. This extended team is driven to a common goal within a set number of Enterprise and Global Accounts. The mission of this group is to broaden the reach of these accounts in order to ensure the VMware NSX foothold across the assigned regions. Our solution set is viewed as a 'platform' within an account and changes the role that IT plays within that account from being considered a cost burden to a strategic deployment.

VMware's NSX Specialists sales team provides top-performing Sales professionals with a once in a lifetime opportunity to change the status quo. This revolutionary technology is the network virtualization platform for the Software Defined Data Center, by bringing the operational model of a virtual machine into the data center network. Backed by world-class Account Teams, Systems Engineering, Professional Service, Partner Channel, and Inside Sales teams, you will bring expertise to the team as we continue the growth of network virtualization. We seek out entrepreneurial Sales professionals to define and seize these opportunities in an environment energized by market momentum, industry leadership, and rapid business growth.

Responsibilities:
- Responsible for selling VMware NSX network virtualization and security solutions into Enterprise and Global Accounts
- Drive account portfolio sales strategy and focus on top accounts and establish sales cadence with the corporate account team
- Adopt account portfolio sales strategy leveraging channel partners
- Responsibility to move the transaction through the entire sales cycle
- Drive virtualization adoption and identify new opportunities in GAM/Enterprise accounts
- Solidify existing customer accounts and elevate VMware to a more strategic position
- Match the VMware NSX solution to the customer's business needs, challenges, and technical requirements

Experience Required:
- 5+ years related experience in datacenter software, network route/switch, network management, and/or network security based solutions
- Experience selling in an overlay or product sales specialist capacity
- Experience selling in both a direct and an indirect or channel driven model
- Experience leading a team of professionals in sales campaigns that include sales executives, field SE's, Inside Sales, Field Marketing, Services, etc.
- Proven track record of success selling in a highly competitive environment

Education/Experience:
- BA/BS degree or higher, or equivalent job related experience

Travel:
- Estimated travel of between 30% and 50% depending on the density and size of the territory

About Us
VMware NSX is a network virtualization platform that delivers the operational model of a virtual machine for the network. Virtual networks reproduce the network model in software, allowing complex multi-tier network topologies to be created and provisioned programmatically in seconds. NSX includes a library of logical networking services – logical switches, logical routers, logical firewalls, logical load balancers, logical VPN, QoS, and distributed security.
A self-service interface allows users to create custom combinations of these services in isolated software-based virtual networks that support existing applications without modification or deliver unique requirements for new application workloads. Similar to virtual machines in compute, virtual networks are programmatically provisioned and managed independent of networking hardware. Decoupling from hardware introduces agility, speed and operational efficiency that has transformed data center economics.

This position is eligible for the GrowSDDCsales referral campaign
今すぐ応募する
保存した求人情報
保存された求人情報はありません。
最近参照した求人情報
参照した求人情報はありません。