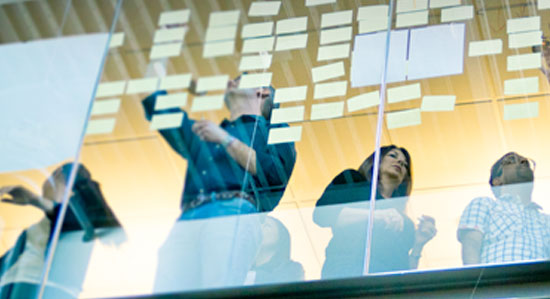 積極性を持ち、驚きと刺激をもたらす人材を 求めています
Careers in Engineering and Technology
Engineering and Technology
Senior Network Engineer
今すぐ応募する
採用情報 ID R1910976
掲載日 Aug. 08, 2019
Data Center Operations Senior Network Engineer
The Senior Network Engineer is a member of the Datacenter and Engineering Network Architecture and Operations team that provides service and support to VMware's R&D Engineering department. The team is responsible for deploying, configuring and managing the R&D networking equipment within the local environments as well as designing, implementing, and supporting the network infrastructure in DC Operations that services this equipment. The Senior Network Engineer will possess extensive technical knowledge, organizational, and excellent communication skills to ensure projects and tasks are completed on time and meet customer expectations. We're looking for an organized, detail-oriented, and results-driven individual who enjoys working in a fast paced environment.
Responsibilities:
Responsible for network design/planning as well as administration of day-to-day operation and escalation of VMware's global DC facilities that provide network services to the engineering and R&D entities.

Assist with Design and Architecture of both the DC Engineering backbone globally, as well as daily network operational tasks for the DC Ops backbone itself and/or engineering tenant network equipment.

Maintain existing network configurations and dependencies.

Participate in change control meetings, review changes – determine risks, modify as needed, implement or assist other with completing approved changes.

Monitor network usage, capacity, and performance

Perform advanced configuration and troubleshooting on firewalls, routers, switches, traffic optimizers, and load balancers

Supplement and support existing network designs and participate in new design configurations

Identify and isolate issues with complex network scenarios involving the hardware and the interconnections used for both LAN and WAN

Assist with routine maintenance on networks

Create and maintain network diagrams

Provide technical guidance and coaching to other engineering staff

Work with other departments to provide high availability of production services.



Requirements:
Minimum 4-year degree in Engineering or Computer Science or related field or equivalent experience.
3+ years of Linux server administration / scripting
2+ years of Windows server administration.
Experience with Cisco Network Devices

Cisco: Catalyst 45XX, 65XX, 3XXX, Nexus 9K, 7K, 5K, 3K, 2K, ASR, FEX

Cisco DCNM for programmability and operations

Brocade VDX series/Extreme Summit series

Arista switches

Dell switches

NXOS, IOS-XE/XR./Brocade NOS, Dell OS9/10, Arista EOS

Expert-level experience with: OSI, Ethernet, L2/L3 networking in the modern Data Center and its associated technologies as well as familiarity with various networking vendor equipment: Cisco, Brocade, Extreme, Arista, Dell, etc

Expert knowledge of 1G/10G/40G/100G physical cabling / transceiver standards: fiber optic types/sizes/capabilities, transceiver types/options

Network Monitoring & Management – Solarwinds, Syslog, ThousandEyes, SNMP, etc

Technical Requirements:

L3: BGP (iBGP/eBGP), IGP (OSPF, EIGRP), PBR, VRF, Multicast

L2: VPC, VPC+, MLAG, LACP, STP, TRILL, FABRICPATH, VCS, VSS

Overlays: VXLAN, VNI, EVPN, MP-BGP EVPN, SDN, NSX-V/T

IPSEC, GRE, SSL-VPN

Cisco ISE, SYSLOG, SNMP, AAA, TACACS, RADIUS

Network Management (Cisco Prime, PRTG)

Knowledge of VMware products: VMware VSphere, VCenter, ESX/ESXi – 2+ years

F5 Big-IP (LTM/GTM)

Palo Alto Firewalls
IPv4 & IPv6
CCNP/CCIE
Job Segment:Cloud, Data Center, Database, Electrical, Engineering, Facilities, HVAC, Maintenance, Manufacturing, Operations, Technician, Technology, Virtualization
今すぐ応募する