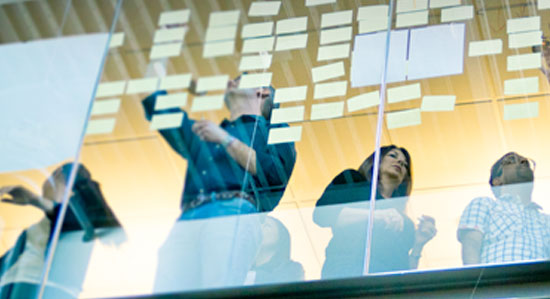 積極性を持ち、驚きと刺激をもたらす人材を 求めています
Careers in Engineering and Technology
Engineering and Technology
Senior MTS - NSX VeloCloud SD-WAN
今すぐ応募する
採用情報 ID R1907695
掲載日 Jun. 29, 2019
Senior Member of Technical Staff - C/C++, Network Prg, Socket, Linux Kernel
Company
VMware's elite, award-winning R&D team is comprised of thousands of world-class computer scientists and software engineers that are transforming computing through virtualization. At VMware, our engineers voice their creative ideas and watch them become initiatives, participate in exciting short-term and long-term products on the VMware roadmap. Our engineers continue to learn and grow by working with top professionals from around the world and recent graduates of top universities and by taking advantage of our extensive internal training opportunities and generous external education assistance program. VMware has R&D offices around world including Chennai, India.
GroupDescription(Velocloud, NSX SD-WAN)
VeloCloud, now part of VMware, is solving enterprise problem of cost effectively provisioning branch, SMB and mobile users with both high performance and controlled access to Public and Private Cloud Applications. Accessibility to cloud network becomes critical as applications and services migrate from local sites and Data Centres to the cloud, access over fixed and mobile broadband.
Learn Fast, Trust each other, Have Fun. That embodies the culture of VeloCloud.
Velocloud Chennai, India team is seeking a passionate, strong software engineer to participate in the design and implementation of the next generation NSX SD-WAN product portfolio.
We are searching for several talented, dynamic, hands-on Developers for our NSX SD-WAN core development team.
You will join with a team of highly skilled engineers and product managers on the design, development and delivery of projects in SD-WAN and play a key role in ensuring the best possible customer experience.
You will be part of a high visibility development team to develop and deliver critical features into the product
Responsibilities
Provide R&D focus for released products by resolving product issues in complex customer deployments

Drive customer raised issues to closure in your components by providing workarounds and fixes in a timely manner

Improve product and solution supportability and serviceability by actively engaging with multi-functional teams across the company

Build diagnostic tools to optimize troubleshooting and deriving faster root cause analysis and fixes

Employ test driven development practices as part of the development process.

Ensure project clarity with all stakeholders and team members.
Requirements
7+ years of strong hands-on software development skills in C with emphasis on network programming of IPv4/IPv6 stack.

Bachelor of Engineering or Master degree in Computer Science/Electrical or Electronics is a must

Good experience in socket programming, Linux multi-threading and  TCP/IP, network protocols like BGP/OSPF/IPSec/IKE

Good eye for problem solving and ability to debug complex multi-threading environment on Linux OS

Excellent communication and interpersonal skills

Self-driven, self-motivated individual

Able to effectively perform multiple/concurrent tasks within deadlines in a dynamic environment
VeloCloud by VMware is an equal opportunity employer and prohibits discrimination and harassment of any kind. All applicants will be treated fairly and given equal opportunity in all aspects of the employment, including compensation and benefits, irrespective of their race, color, nationality, religion, sex, sexual orientation, marital status, age, disability, or ethnic origin.
今すぐ応募する
保存した求人情報
保存された求人情報はありません。
最近参照した求人情報
参照した求人情報はありません。