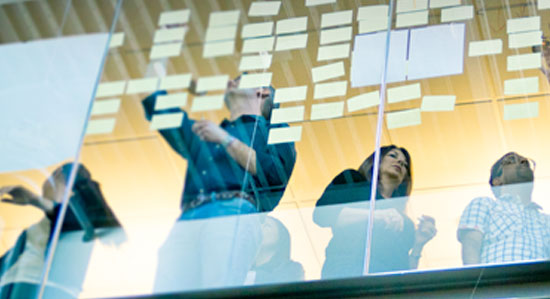 積極性を持ち、驚きと刺激をもたらす人材を 求めています
Careers in Engineering and Technology
Engineering and Technology
Senior Member Technical Staff
今すぐ応募する
採用情報 ID R1904589-2
掲載日 May. 21, 2019
Job Description
The VSphere Core Storage team is looking for a senior engineer to work on NFS v3 and NFS v4.1 core storage infrastructure in VMware ESXi Kernel and contribute to Future proofing VMware ESX storage stack infrastructure. The engineer will be part of the Core Storage , Protocols and Infrastructure Group, under the aegis of Storage and Availability Business Unit. The Sr Engineer will be responsible for maintenance and development of NFS v3 and NFS v4.1 clients in esx storage stack and for other Core Storage Infrastructure pieces in ESX Kernel in VMware SDDC and VMware on AWS cloud Datacenter.
Roles:
The team member will work with architects, product management teams and other stakeholders across sites to design and develop new features and products.

Engineer will also collaborate with the Quality Engineers to ensure the quality of the developed products.

Duties will include design, implementation, testing, and debugging.

The engineer will also interact with other core engineering teams and groups outside of engineering in Storage and Availability Business Unit in helping analyze and prioritize product features, interact with partners, and enablement.
Responsibilities:
Innovate and develop new storage technologies

Design, Develop and test NFS v3, NFS v4.1 in the ESXi kernel.

Work with Customer support teams to provide technical workarounds and Root cause for field issues.

Work with VMware kernel and management teams to ensure that features work seamlessly end-to-end, and maintain product extensibility and compatibility.

Share responsibility for managing core storage services and components for   VMware Cloud in AWS (VMC)

Work with Quality Engineers and ensure software testability, quality and stability.

Work with the documentation team and ensure good quality documentation of the product and API.
Expected Competencies & Technical Skills:
Computer Science or related undergraduate and/or master's degree is required. Any other demonstrated high technology aptitude is desired.

Strong C programming skills and several years of kernel development experience.

Multiple years of hands on experience in coding and debugging NFS v3 and NFS v4.1 client or server stack.

Experience with iSCSI and kerberos and/or exposure to VMWare ESXi storage stack, VMware VAAI-NAS plugin development is an added plus. 

Must have strong analytical, diagnostic and problem-solving skills with ability to work independently and be able to prioritize and handle multiple outstanding tasks

Around 3-10 years of enterprise software development experience is desired.

Proven experience in developing enterprise class, highly available & highly scalable software's.

Domain expertise in virtualization, storage technologies, and 

availability/business

 continuity is highly desired
http://www.vmware.com/files/pdf/solutions/VMware-Perspective-on-software-defined-storage-white-paper.pdf
http://www.vmware.com/products/vsphere/features/storage.html
http://www.vmware.com/files/pdf/solutions/Understanding-the-DNA-of-Software-Defined-Storage-Tech-trends.pdf
今すぐ応募する
保存した求人情報
保存された求人情報はありません。
最近参照した求人情報
参照した求人情報はありません。