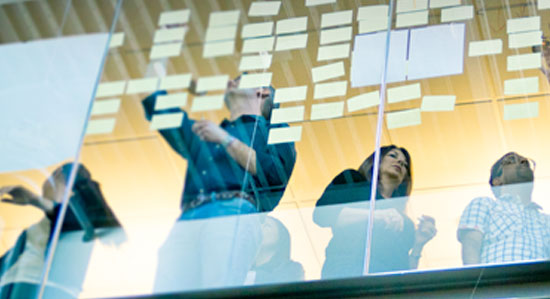 積極性を持ち、驚きと刺激をもたらす人材を 求めています
Careers in Engineering and Technology
Engineering and Technology
Senior Member Technical Staff - VMware HCX
今すぐ応募する
採用情報 ID R1902321
掲載日 Feb. 23, 2019
VMware HCX enables customers to interconnect their various multi-version, multi-provider cloud instances, creating a mobility plane on which customers can seamlessly, and with a few clicks move application workloads across these clouds. This empowers customers to realize critical use cases of datacenter upgrade, extension, and rebalancing. VMware HCX provides high-performance, secure and optimized multisite interconnect technology and a robust scale out platform that allows multi-site mobility operations to be orchestrated in a distributed manner between sites in a secure manner.  HCX, thus, offers customers valuable end to end services like ongoing migration and disaster recovery.
This software development position is looking for a strong Senior MTS engineer to join the HCX software development team. The candidate must be a solid engineer with leadership, analytical and communication skills.  Prior experience in building distributed systems and software as a service is highly desired, and experience with networking and security domains is a plus. The candidate must also be familiar with full software development life-cycle from design through deployment.
Responsibilities:
Understanding key requirements for the data center virtualization, interconnecting such data centers and orchestration required to support mobility of workloads, architecting a solution in this space and delivering a working prototype and then a final product.

Contribute to the architecture, design, and implementation of a distributed platform and VM packaged applications. 

Review and test existing technologies and software components and make recommendations for use and integration.

Provide technical specifications, talks, and presentations for new designs and architectures.

Collaborate with other software development teams in VMware leveraging HCX to build interconnected distributed applications/services e.g. building a public blockchain service using HCX to interconnect blockchain servers across clouds.

Collaborate effectively with other staff to solve complex problems.

Assist with debugging and verification of defects in your own and others' work.
Provide mentorship and lead strong development practices inside the team.
Competencies:
BS/MS in CS from reputable university or equivalent experience.

Deep technical depth and hands-on experience in data center technologies including virtualized compute, and knowledge of TCP/IP protocols.

Experience with building distributed, scalable software systems is highly desirable.

Exposure to multiple programming languages and frameworks is essential such as java, C++, kafka, mongo etc., as the ability to pick up and use language/framework that suits a body of work is expected.

Outstanding coding skills in one or more of those programming languages.

Experience with CICD environment is expected.

Hands-on experience with VMware products (vSphere, NSX) is highly desired.

Must be capable of researching alternatives and making architectural/design/business decisions independently.
今すぐ応募する