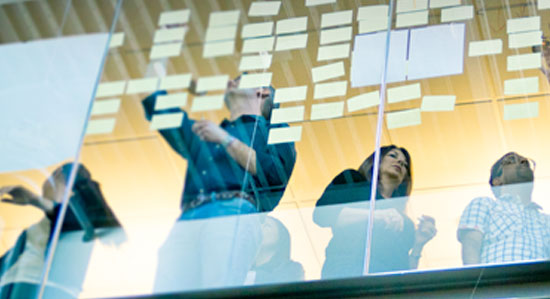 積極性を持ち、驚きと刺激をもたらす人材を 求めています
Careers in Engineering and Technology
Engineering and Technology
Senior Member of Technical Staff
今すぐ応募する
採用情報 ID R1912396
掲載日 Oct. 16, 2019
VMware, a pioneer in virtualization software for industry-standard computers, is seeking Staff Engineer/Architect with a proven track record for delivering high quality software products for Ecosystem Engineering. This includes architecting, design, implementation, execution, debugging, and maintenance of Web Portals developed for Vmware Customers and Partners. The team is involved in design and architecture of products and solutions to ensure that they are fundamentally designed for high performance and scalability.
You will work closely with developers in design reviews and help ship products with very high quality.
Position Description
The individual requires work within and across teams, driving and taking full ownership of his/her tasks.
Work with stakeholder to meet deliverables, this would require him to understand current product & gaps and comprehend requirements. Also works with counterpart like other developers, QE, PM, higher management effectively to achieve timely delivery of products/components.
Position Responsibilities
• Design and develop scalable, robust and maintainable web based portals and services on the JavaEE platform.
• Should have worked on design and implementing solution for load, scaling and performance requirements.
• Partner effectively with all team members to deliver against commitments, provide technical leadership to the team and act as a champion of clean and maintainable code.
• Ensure development adheres to defined requirements and specifications.
• Experienced in all phases of SDLC lifecycle.
• Working experience with Agile development methodology.
• Balanced approach towards software development: ready for new development / fixing issues in already existing code.
• Provide technical assistance to technical support group or fellow developers.
• Provide direct customer support when required.
• Ensure that all deliverables are properly documented.
• Understand the products in depth to be able to identify bottlenecks in code/design/architecture
• Root-cause performance problems and implement solutions to resolve them
• Work with customers/partners to root cause and resolve performance issues
• Develop automated units for all created components.
Required skills:
• Bachelor's or Master's degree in computer science or engineering
• 6+ years of industry experience 
• Strong technical experience in Core JAVA, Micro Services, Spring Boot, REST API, Spring Framework, Hibernate, MySQL, JUNIT, Maven, Front End UI technologies (Angular JS, Clarity) and Scripting.
• Familiar with Core Java Design patterns
• Exceptional analytical, conceptual, and problem-solving abilities.
• Able to prioritize and execute tasks in a high-pressure environment.
• Experience working in a team-oriented, collaborative environment.
• Motivated and self-driving personnel.
• Superior written and oral communication skills.
• Strong interpersonal and consultative skills.
• Publish research papers and product performance technical papers
今すぐ応募する