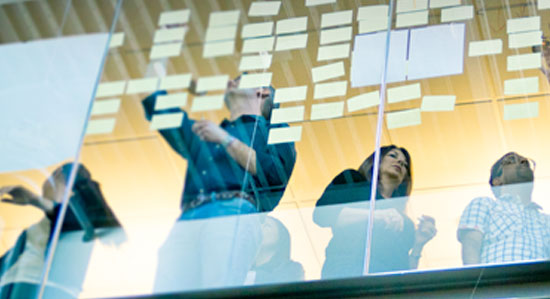 積極性を持ち、驚きと刺激をもたらす人材を 求めています
Careers in Engineering and Technology
Engineering and Technology
Senior Member of Technical Staff - VMware Cloud Foundation
今すぐ応募する
採用情報 ID R1913846-2
掲載日 Oct. 28, 2019
Position Summary
VMware Cloud Foundation (VCF), a VMware offering in exponential growth mode, is a hybrid cloud infrastructure platform to run modern workloads, from mission-critical workflows to containerized apps, in the private cloud, public cloud, and at the edge. VCF integrates compute, storage, networking, security, and cloud management services, including support for modern composable hardware, to create a consistent, and dynamically configurable, infrastructure.
We have ambitious goals to expand VCF infrastructure, so it is simple and extensible to deploy, run and manage these modern workloads, which are distributed, hybrid, multi-cloud and elastic, much like cloud services.  Additionally, these full stack infrastructure clusters, hardware(s) plus software(s), should be converted into programmable, intelligent, intent-driven software endpoints. deployed, secured, and easily managed at scale, like a software CI/CD pipeline.  The infrastructure is intent-driven, whereby an application can provide its runtime characteristics and requirements of the infrastructure and expect the entire stack to configure itself intelligently.  The infrastructure also reconfigures or maintains itself on an ongoing basis, to support these hybrid applications' dynamic, elastic needs. 
We are looking for a Sr. Member of Technical Staff to lead and accelerate our journey towards this vision – specifically towards enabling the intent-driven infrastructure with full stack software, and cloud services into a consistent platform that is developer friendly, and consumer simple - working with our amazing team and other VMware architects, products and services.    
You are an experienced and articulate software developer, with a deep understanding of containers and container management systems like Kubernetes, desired state driven configuration management principles and tools such as Chef, Puppet, Ansible. You have 8+ years of proven track record of delivering distributed application software, delivering the very best customer outcomes. You are conversant and passionate about emerging opportunities. You lead by example. You demonstrate excellence in collaboration and communication, with a passion for problem solving. You are a self starter and thrive in a fast paced environment akin to a startup. You show resilience to changing market needs by learning and evolving and thinking out of the box for innovative solutions that can delight our customers.
At VMware, we have a proven track record of transforming our customers' world for the better.  Come help drive the next wave of innovation to accelerate that transformation and create technology for a better world.
Job Role and Responsibilities:
Create and deliver programmable, full stack software towards enabling intent driven infrastructure
Think outside the box while you design and develop container based distributed software models that can be managed using Kubernetes
Interacting with other VMware engineering and PM groups to align on converged architecture and share common artifacts
Be a hands-on engineer; ensure software built is well designed, high quality that delights customers.
Work with customers, fellow senior engineers, architects, product management, etc. to articulate and influence the technical roadmap, propose bold product directions that have high impact in a fast-moving market
Collaborate effectively with a geographically distributed team
Help recruit and maintain excellent and diverse engineering talent
Required Skills:
Seasoned engineer with minimum of 8+ years engineering experience with a strong track record of developing and delivering complex, distributed, enterprise class software, and create successful business outcomes
Engineering experience building distributed systems, infrastructure software or system-level software
A highly driven individual that is known to deliver in high growth and dynamic environments.
Domain expertise in one or more of the following:  Docker, Kubernetes, Configuration Management Systems (Chef, Puppet, Ansible, etc.), DevOps (CI/CD), cloud services, SaaS, Infrastructure Automation, Build systems

, Cloud Native Application development

Seasoned working with fellow senior engineers, product management, senior management, and other stakeholders to set vision and define technical roadmaps
Resilient to changing market needs with a mindset of rapid prototyping to gather iterative feedback
Excellent communication skills, both written and oral
Undergraduate degree in Computer Science, Electrical Engineering or in a related discipline required.  An advanced degree (MS or PhD) is highly desirable.
Preferred Skills:
Deep understanding of cloud-scale and micro/macro-services architectures.

Experience with Opensource contribution and community. 

Experience or conversant with public clouds - AWS (preferred), Azure and/or GCP.
Architecture design and development experience on SaaS software
Ability to see and present "the big picture" and offer solutions to make it better.
今すぐ応募する