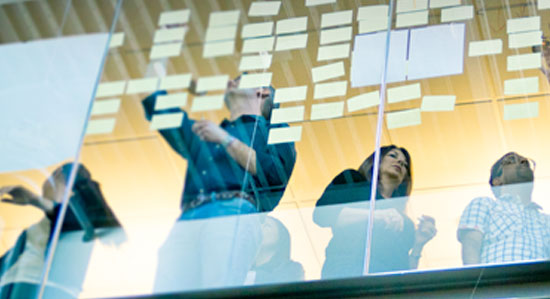 積極性を持ち、驚きと刺激をもたらす人材を 求めています
Careers in Engineering and Technology
Engineering and Technology
Senior Member of Technical Staff - VeloCloud Management Plane QE
今すぐ応募する
採用情報 ID R1913823
掲載日 Oct. 17, 2019
OurCompany
We are the global leader in cloud infrastructure and business mobility. We accelerate customers' digital transformation journey by enabling enterprises to master a software-defined approach to business and IT. With VMware solutions, organizations are creating outstanding experiences by mobilizing everything, responding faster to opportunities with modern data and apps hosted across hybrid clouds, and safeguarding customer trust with a defense-in-depth approach to cybersecurity.
Velocloud by VMware and you:
Learn Fast, Trust each other, Have Fun. That embodies the culture of VeloCloud by VMware.
Do you love to make new things, design and develop cool stuff that will be used by legions of people?
Do you want to learn about new groundbreaking networking and cloud technologies in a hands-on, fun and exhilarating environment?
If you want the thrill of your life, want to change the world and work with and learn from a team of rock star engineers, then come join us. We pay as much attention to building a culture of fast learning in a fun and honest environment as we do to building our products.
You will work on important problems, develop products for cloud scale, provide highly-performant interfaces to very large data sets, tackle interesting challenges, and implement next generation systems. Our products are undergoing rapid change, and most of your work will be on new code using some of the most current frameworks and libraries. You will be working on primarily with routing protocols, network functions and python to build automated test cases. The exact area of the product that you work on will depend on your skills and interests.
Responsibilities
As a member of the team you will develop and improve the automation and orchestration products working closely with other specialists and product managers in our organization. Responsibilities include, but are not limited to
Understanding the requirements, functional and design specification for the Control and Data plane features of the Velocloud by VMware product
End to end system testing including the management plane aspects, ensure quality of prototype and the final product.
Working with development teams, deployment team, proposing solutions and hands-on automation.
Requirements
MS in Engineering, Science, Technology, Computer Science or Bachelors +3 years of work experience
You should have 8+ years of experience in QA.
Prior experience in testing networking products with automation experience in Python
Strong in fundamentals of networking and in L2/L3 of OSI stack.
Hands on experience in system level testing and performance testing of TCP/IP stack, QoS, L4-L7 proxy devices or applications like WAN optimization devices, server load balancers and/or caching devices preferred
Experience with one of more of the protocols like SSL/TLS, HTTP, HTTPS, SNMP, TCP, UDP, RTSP/RTP, VoIP, Videos preferred.
Excellent with problem solving and debugging
Work independently in a fast paced environment
Excellent presentation and communications skills combined with the ability to work in a team environment.
VMware Inc. is an equal opportunity employer and prohibits discrimination and harassment of any kind. All applicants will be treated fairly and given equal opportunity in all aspects of the employment, including compensation and benefits, irrespective of their race, color, nationality, religion, sex, sexual orientation, marital status, age, disability, or ethnic origin.
今すぐ応募する