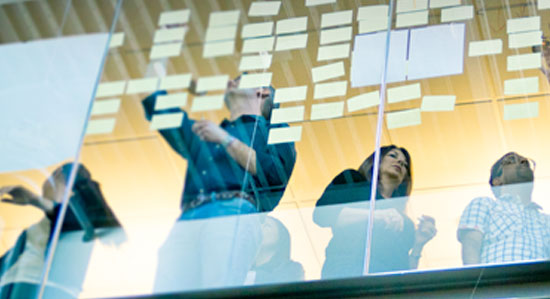 積極性を持ち、驚きと刺激をもたらす人材を 求めています
Careers in Engineering and Technology
Engineering and Technology
Senior Member of Technical Staff - QE
今すぐ応募する
採用情報 ID R1907645
掲載日 Jun. 14, 2019
ROLE DESCRIPTION

In End-User Computing at VMware we are in the business of helping customers bring Business Mobility to reality: transforming their mission critical applications, building and managing the next-generation desktop, and helping industries shift core business processes and operations to drive results only possible in today's mobile environment. With over 45,000 customers around the globe, our End-User Computing team is helping companies deliver work at the speed of life and our technologies are leading what's happening next for users across the enterprise.
You'll be part of a bright engineering team that has an open communication, empowerment, innovation, teamwork and customer success culture. This is a rewarding position for people who love to solve problems, revel in figuring out complex problems, work with core infrastructure, and have a thirst for learning.
RESPONSIBILITIES:
Perform both manual and automated tests on mobile and web-based applications
Implement code to streamline automation and reduce cycle times
Resolve customer escalations/technical issues through diligent research, reproduction, and troubleshooting
Work directly with technical support staff, quality assurance, engineering, sales, marketing, operations, and administration to resolve problems
Maintains and improves product quality by completing product audits; investigating customer complaints; collaborating with other members of management to develop new product and engineering designs and training methods
Partner with engineering teams to stay informed of new technologies being introduced and to ensure that system components are designed for testability.
Production, high tier and general troubleshooting support
REQUIRED SKILLS:
B.S. in Computer Science, Electrical Engineering, Math, or equivalent work experience
Solid track record of challenging projects, showing 8-11 years of experience testing enterprise software
Good communication Skills – Spoken and Written Japanese & English
Ability to effectively communicate with customers, managers and other country engineers on technical issues
Basic knowledges in Relational Databases such as Oracle, Sybase, MS SQL, MySQL, etc.
Experience in Web Application testing, iOS/Android Mobile Device testing
Excellent client/server and application troubleshooting skills
Experience building and executing automated scripts or experience with automation tools such as Appium, Selenium, Cucumber, Ruby etc
Strong understanding of different software development lifecycles (Waterfall, Agile/SCRUM) along with the ability to effectively leverage change management software solutions
Experience with BDD and/or TDD (Behavior/Test Driven Development) is a plus
Experience in building applications using C, C++, Objective C, Java, Kotlin, Swift, C# is a plus
Experience using Atlassian tools is a plus. (e.g. Stash, JIRA)
Experience using CI/CD tools (e.g. Jenkins) is a plus.
Desire to work in an exciting environment, working on interesting projects and delivering new technologies and products to the marketplace.
Hard-working with a "whatever it takes" attitude.
今すぐ応募する
保存した求人情報
保存された求人情報はありません。
最近参照した求人情報
参照した求人情報はありません。