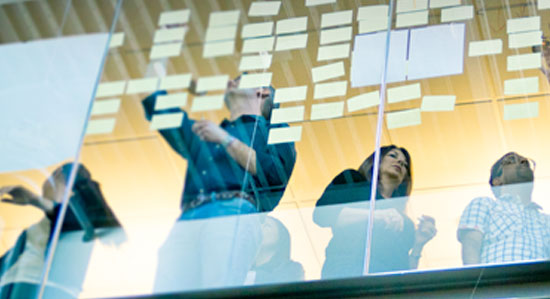 積極性を持ち、驚きと刺激をもたらす人材を 求めています
Careers in Marketing
Marketing
Senior Manager: VMware Global Sales Execution Team (GSAT) Messaging & Communications
今すぐ応募する
採用情報 ID R1810939
掲載日 Dec. 05, 2018
Global Communications Team
Story-telling is at the heart of VMware's future growth; with great stories we inspire our customers, influencers, stakeholders and employees about the positive impact VMware technologies can have in business and in our communities. The Global Communications Team leads the storytelling function at VMware. We are a team of around 45 communications professionals spanning public relations, industry analyst relations, integrated storytelling and executive and employee communications. It's a fast-paced, dynamic and exciting environment. We're looking for team members with a great attitude, who are smart, creative, thoughtful, collaborative and organized, and who thrive at the center of world-class communications.
Global Sales Acceleration Team
[Please provide 2-3 sentences describing this team as it will not be clear to candidates what this group is/does.]
Job Description:
VMware is looking for an experienced communications manager to partner with the Senior Vice President of Global Sales Acceleration Team to help shape and deliver a high impact executive platform and strategic business unit communications. This individual will be responsible for executive communications messaging, platform development and delivery and will lead the communication strategy and execution for a global organization that spans VMware and our affiliated Dell Technologies family of businesses. Analyzing and measuring the impact of these communications is a key component of the role. The ideal candidate possesses exceptional writing/editing and project management skills; is able to assimilate and simplify complex information; has strong executive influence skills and experience; and is comfortable working in a fast-paced global environment. Experience working in a large global Sales and/or Channels organization is beneficial.
This position will report to a Director of Global Employee Communications but will partner closely with HR and the SVP and Chief of Staff of the Global Sales Acceleration Team.
Internal and external executive communications platform development, including written, video and other visual assets
Executive communications coaching and preparation for internal/external speaking engagements
Internal communications strategy development and delivery to engage, align and inspire business unit employees and stakeholders
Go-to-market communication plans and activities tied to launches, sales promotions, M&A and key wins
Cross-communications / global collaboration to ensure message and strategy alignment with Global Communications and corporate priorities
Reflect VMware culture and values in all communication efforts and activities
Participate in weekly Global Communications editorial meetings
Social media content development and amplification
Program launches and supporting communication assets
Internal event management… All Hands, employee roundtables, listening tours, etc.
Active participate in business unit Leadership Team meetings
Ongoing metrics and reporting to ensure communications are high impact, relevant and ever-evolving
Skills:
Essential to your success in this role:
8-10 years formal communications experience (software industry experience preferred)
Exceptional writing and editing skills with a creative flare
Experienced storyteller with the ability to bring employment brand and culture to life
Ability to influence and build support for new ideas and programs
Ingenuity in producing fun, engaging multi-media content with limited resources
Familiarity with communication and collaboration tools and platforms, including social media
Self-starter; ability to work independently
Extremely organized with a bias for execution, even if it's outside of current job scope
Ability to operate in a fast-paced and dynamic environment
Positive, creative, fun and eager to jump in and collaborate with amazing colleagues
Desired: Bachelor's degree in Communications, Marketing, Journalism or other related field; Master's will be deemed an advantage.
Preferred location is in Palo Alto, CA but open to remote workers
VMware Equal Opportunity Commitment
VMware is an equal opportunity employer committed to the principles of equal employment opportunity and affirmative action for all applicants and employees. Equal opportunity and consideration are afforded to all qualified applicants and employees in personnel actions, which include: recruiting and hiring, selection for training, promotion, rates of pay or other compensation, transfer, discipline, demotion, layoff or termination. VMware does not unlawfully discriminate on the basis of race, color, religion, sexual orientation, marital status, pregnancy, gender identity, gender expression, family medical history or genetic information, citizenship, national origin or ancestry, sex, age, physical or mental disability, medical condition, veteran status, military status, or any other basis protected by federal, state or local law, ordinance or regulation. VMware also makes reasonable accommodations for disabled employees consistent with applicable law. Further, it is the policy of VMware to maintain a working environment free of all forms of harassment.
今すぐ応募する
保存した求人情報
保存された求人情報はありません。
最近参照した求人情報
参照した求人情報はありません。