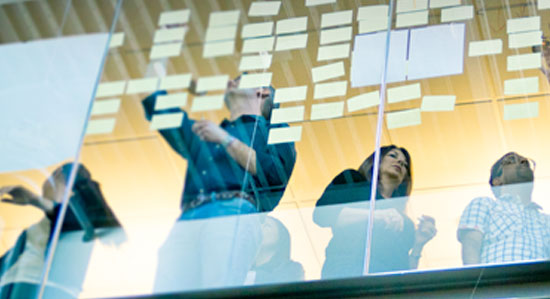 積極性を持ち、驚きと刺激をもたらす人材を 求めています
Careers in Business Strategy and Operations
Business Strategy and Operations
Senior Manager, Program Management
今すぐ応募する
採用情報 ID R1913923
掲載日 Oct. 18, 2019
CloudHealth by VMware is the recognized worldwide leader in the growing Cloud Management industry. We partner with many of the largest enterprise cloud consumers in the world, serving more than 7,000 customers, and managing almost $10B in public cloud spend.
Our comprehensive Cloud Management Platform helps companies and partners of all sizes to transform the way they do business by analyzing, visualizing and optimizing their public, hybrid, and private cloud environments for cost, security, automated operations and broad governance. By focusing on innovative technology, a deep understanding of our customer's pain, and a fundamental desire to continuously improve, we have driven a highly successful SaaS business. 
We are looking for someone with prior experience and thought leadership to define and lead the growth of the Program Management function in our Product Group. 
In this role, you will:
Define and drive the future direction of our Program Management function

Orchestrate large-scale Cloud Engineering projects that may require active participation, coordination, dependency management and communication across multiple teams

Drive program success by developing milestones and holding leads and teams accountable for deliverables

Develop key processes, and iterate, improve and optimize them to scale

Provide expert and actionable guidance on development best practices – teams can look to you for crafting sound plans to make progress

Provide overarching governance over all deliverables across our most complex product and technology projects

Manage the expectations, demands, and priorities of multiple internal stakeholders based on overarching vision and success for overall program

Proactively identify potential issues and inefficiencies that need to be quickly resolved; ensuring

that all active Product and Engineering portfolio programs are tracked with clear, concise, and precise status; and be consumable by cross-functional stakeholders
Communicate frequently and broadly with all levels of the organization, from our Executive team, through all layers of management, and to individuals.
Govern our Customer Champions program to ensure strong advocacy within the Product Group
Govern the use of Product Group metrics that determine "how we're doing"
Successful candidate will have:
A minimum of 10 years' experience in a technology company
A minimum of 5 years' professional experience close to an organization building and maintaining a SaaS product
Excellent organizational, prioritization and multitasking skills
Ability to influence and work collaboratively with people in all roles/teams with a keen ability to adapt to fast-changing nature of SaaS market, and can pivot and learn quickly
Ability to develop and track detailed project plans, schedules, dependencies and identify critical paths and bottlenecks to avoid delays.
Ability to proactively identify risks, issues and drive their resolution.
Attention to detail with superb listening/speaking and verbal/written communication skills
Strong analytics, with a data-driven approach to decision making
BS or BA degree, with a strong plus for computer science /engineering
今すぐ応募する