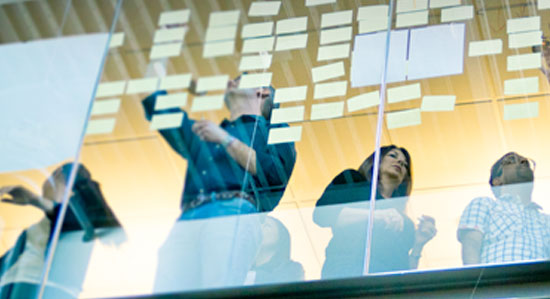 積極性を持ち、驚きと刺激をもたらす人材を 求めています
Careers in Business Strategy and Operations
Business Strategy and Operations
Senior Manager, Go-To-Market Integration Lead
今すぐ応募する
採用情報 ID R1914161
掲載日 Nov. 14, 2019
Senior Manager, Go-to-Market Integration Lead
Business Summary:
VMware accelerates digital transformation through a software-defined approach to business and IT. The trusted platform provider of choice for more than 500,000 customers globally, VMware is the pioneer in virtualization and an innovator in cloud and business mobility. A proven leader, VMware allows customers to run, manage, connect and secure applications across clouds and devices in a common operating environment.
Our team of 20,000+ people working in 50+ locations worldwide is committed to building a community where great people want to work long term by living our values of passion, innovation, execution, teamwork, active learning and giving back. If you are ready to accelerate, innovate and lead, join us as we challenge constraints and problem solve for tomorrow today.
The Integrated Go-to-Market Integration Team is responsible for aligning efforts across BUs, Geos, GTM functions in developing and executing on an integrated Go-To-Market Plan that drives business performance and customer satisfaction.
Job Role and Responsibilities:
A successful individual in this role is relentlessly execution focused.  In addition, the individual either has or can quickly build strong cross-functional relationships with Palo Alto-based business unit and functional stakeholders and will thrive on using these relationships to build and maintain GTM execution alignment among stakeholders with diverse interests.
Reports into the VP, Integrated Business Planning
Leads cross-functional teams to build and execute on plans in order to meet or exceed product GTM goals
Lead the cross functional GTM teams through the process of creating the annual (or, as needed, semi-annual) Integrated Go-to-Market Execution Plan for assigned product areas. 
Lead cross-functional teams in delivering on the business critical initiatives identified therein

Drive alignment across BU, Geos and GTM functions in developing and executing integrated end-to-end GTM plan
Conduct and present analysis to inform decision-making during execution planning and for course correction throughout the execution process
Drive regular cadence of meetings with the cross-functional teams to review performance against financial and operational metrics and progress on key initiatives

Develop communication for executive reviews
Represent the GTM function on end-of-life planning and M&A integration as-needed for assigned product areas
Collaborate with BU, Geo and GTM function planning community in planning and execution
Demonstrate excellent collaboration, interpersonal and communication skills, and experienced in communication at the executive level
Be a trusted advisor to the planning community
Ensure planning cycle is seamless executed across BUs, Geos, and Functions
Required Skills:
MS/BA Required, MBA preferred
Minimum of 5-7 years of operations and/or execution experience, including one or more of the following: 

Sales experience: sales strategy, sales operations, account planning, field coverage, etc.
GTM function experience: marketing, channel, services, enablement
Product marketing or management experience
Strong background and solid experience in go-to-market
Strong program management skills, ability in multi-tasking in a fast paced environment
Go-to-Market skills: Expertise in at least one of the pillars of VMware's integrated Go-To-Market approach: direct sales; partners/channel; customer support; professional services; and/or field & partner enablement.
GTM strategic and analytical skills:

  Able to develop GTM strategy, find and use data and analysis effectively to assist in fact-based decision making.

Results focus: Single-minded execution focus.  Experience in setting goals and assigning metrics to determine when goals are achieved.  Makes high quality decisions and takes decisive action. 
Influencing skills:

Able to build strong relationships with a broad set of stakeholders that have diverse interests.  Able to maintain and strengthen relationships in times of stress and to provide leadership in mediating conflicts and guiding teams to the best outcome for the business.  Highly collaborative.

Communication skills:

Strong oral and written communication skills both in planned settings (e.g. leading Execution Team meetings) and in unplanned settings (e.g. ad hoc problem solving).  Able to maintain an open and authentic communication style in both small and large group settings.
The role is based in Palo Alto.
This job opportunity is not eligible for employment-based immigration sponsorship by VMware.
今すぐ応募する