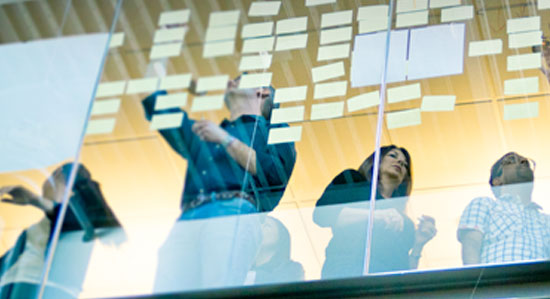 積極性を持ち、驚きと刺激をもたらす人材を 求めています
Careers in Marketing
Marketing
Senior Manager, Brand Content
今すぐ応募する
採用情報 ID R1911292
掲載日 Aug. 06, 2019
Business Summary:
VMware's in-house advertising, brand and creative agency is looking for an experienced content manager to drive the creation of technology-driven messaging and assets that will have a visible, measurable impact on VMware's business. 
The ideal candidate is a strategic thinker, a technology enthusiast and a talented writer, editor and storyteller who can powerfully express the VMware brand vision across a wide range of materials. The Senior Manager, Brand Contentwill lead initiatives and projects from kickoff through execution that drive awareness and inspire advocacy of the VMware brand, including brand narratives, messaging platforms and marketing assets. As VMware expands its portfolio, the Senior Manager will focus on strategies for building the VMware brand in the open source and developer communities and in emerging technologies, including cloud-native app development, IoT, edge computing, AI and blockchain.  
Reporting to the Director of Verbal Branding, the Senior Manager, Brand Content will consult with senior internal clients across the company to understand their audiences and technologies, and collaborate with creative & art directors, designers, account managers, copywriters, copyeditors, naming strategists, video producers, product marketing managers and outside agencies to develop messaging and content that meet clients' marketing objectives and express VMware's unique brand voice and tone.
Job Role and Responsibilities
Write and edit corporate messaging and customer-facing copy, including value propositions, banners, ads, employee communications, infographics, guidelines, training materials, and presentations, that clearly communicate VMware's brand identity, voice and positioning for digital and print 
Lead development of strategic creative briefs and platforms
Manage workflows and editorial calendars;define project requirements, schedules and budgets
Serve as brand consultant to build and manage relationships with key marketing and technologist stakeholders and SMEs 
Review content and advise clientsto help ensure the voice, tone and messaging of marketing communications and campaigns are consistently on brand and on message
Develop and manage brand initiatives focused on emerging technologie
Lead engagements with research agencies on brand, customers, technology and industry trends
Manage agencies and creative vendors
Required skills and experience 
7+ years of experience in branding or corporate marketing communications on an in-house team or at an agency with B2B technology clients
Proven record of B2Bstorytelling that resonates with senior-level technical audiences; versatile, expert writing, developmental editing and copyediting skills
Strategic and analytical thinking plus the ability to execute; ability to synthesize complex concepts quickly and express ideas persuasively
Experience in developing messaging and positioning platforms
Experience in leading creative projects from concept to completion
Skilled at influencing and collaborating across organizations at all levels; strong presentation skills
Proven ability to thrive in a team environment while managing multiple priorities and tight deadlines; able to apply independent judgment and initiative to resolve problems 
Ability to apply metrics and analytics to measure success, drive outcomes and optimize strategy
Brand and marcom experience in marketing cloud computing, SaaS, and IT infrastructure
Bachelor's degree in journalism, communications or public relations preferred
This job requisition is not eligible for employment-based immigration sponsored by VMware
About us:
VMware, is an EPIC2 community (read about values and our journey on our career page: https://careers.vmware.com/life-at-vmware). We have been listed on Fortune's 100 Best Places to Work several times. We enjoy helping our people grow professionally and personally. Our employees are passionate and enthusiastic and they come to work every day to help transform the impossible into the essential. We challenge the status quo by inventing better ways of doing things. Our culture is one of possibilities where everyone is inspired to achieve success on their own terms.
If you think that this position and our culture are right for you, we would love to hear from you.
VMware is an equal opportunity employer committed to the principles of equal employment opportunity and affirmative action for all applicants and employees. Equal opportunity and consideration are afforded to all qualified applicants and employees in personnel actions, which include: recruiting and hiring, selection for training, promotion, rates of pay or other compensation, transfer, discipline, demotion, layoff or termination. VMware does not unlawfully discriminate on the basis of race, color, religion, sexual orientation, marital status, pregnancy, gender identity, gender expression, family medical history or genetic information, citizenship, national origin or ancestry, sex, age, physical or mental disability, medical condition, veteran status, military status, or any other basis protected by federal, state or local law, ordinance or regulation. VMware also makes reasonable accommodations for disabled employees consistent with applicable law. Further, it is the policy of VMware to maintain a working environment free of all forms of harassment.
今すぐ応募する