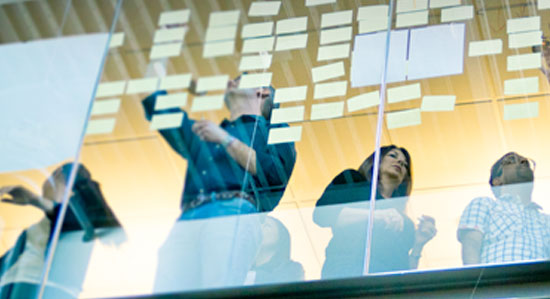 積極性を持ち、驚きと刺激をもたらす人材を 求めています
Careers in Engineering and Technology
Engineering and Technology
Senior Front End UI Developer
今すぐ応募する
採用情報 ID R1913180
掲載日 Oct. 08, 2019
We are a hard-working team, building SaaS platforms to deliver the future of cloud security and governance. We live and breathe distributed systems, horizontally scaled microservice architectures, graph data models, security-focused data analytics and data science, cloud services, and high availability designs all with integrated instrumentation and logging. We are seeking creative and capable problem solvers and critical thinkers with growth mindsets to join us. Our team is growing, and you will have the chance to get in early and grow with us, while sharing responsibility for all aspects of delivering SaaS products. While we have a high bar for quality and performance, we also foster a work environment that is balanced, fun and fulfilling.
We're searching for an engineering leader for full lifecycle development of GUI-based features. You will be working on many different technical levels, from UX definition and handoff to GUI implementation (both front and back end) to backend data services, and from end-end tests to feature deployment with instrumentation. We will depend on you to help make decisions on pivotal technical choices based on operational requirements, constraints of our current product, customer feedback and product roadmap. You will seek to understand our shared vision for Secure State and help to build strong communications, trust and collaboration across the team. As you demonstrate success your responsibilities will grow, with the opportunity to expand your leadership role as the team grows.
Duties and Responsibilities
Design and implement UI, backend API contract and storage layer for new features.
Instrument logging, metrics, dashboards and alarms for services and features.
Partner with UX on UI feature development and tradeoffs.
Partner with Product Management on feature feasibility and effort.
Assist with oversight across UI features for common patterns and components.
Deploy new and existing services into existing Kubernetes cluster environment.
Establish unit and integration test foundations for features and services.
Lead and mentor other developers working on these features and services.
Gain and add to the team's proficiency in our core technologies.
Requirements and Qualifications
7+ years programming experience in languages such as Go, Node/Express, Angular 2+, TypeScript, SCSS.
Experience with writing UI unit and integration tests.
Experience building CI/CD pipelines for UI features and services.
You have built and deployed horizontally scaled microservices.
Understanding of storage layer technologies like SQL, NoSQL, Dynamo, ElasticSearch and GraphDBs.
Deployment experience with Kubernetes and AWS infrastructure.
3+ years' experience using and deploying public cloud services with AWS/Azure/Google
Ability to lead and mentor junior developers in a positive culture.
Knowledge and awareness to help your team navigate difficult technical decisions.
Effective and versatile verbal and written communication skills.
You share success when goals are met and take responsibility when they are not.
今すぐ応募する