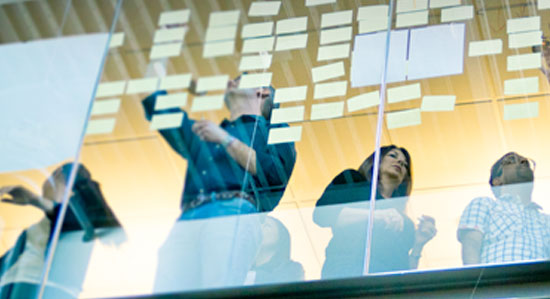 積極性を持ち、驚きと刺激をもたらす人材を 求めています
Careers in Engineering and Technology
Engineering and Technology
Senior Director, Engineering Digital Platform
今すぐ応募する
採用情報 ID R1913424-2
掲載日 Oct. 17, 2019
Digital Platform Engineering Product Group Summary:
Transforming customer experience is the epicenter of today's innovation with ML/AI.The Global Services Digital Platform team is an R&D organization with the mission to innovate everywhere and develop products that reimagine VMware's support experience.Customers now expect their vendors to anticipate their needs before they do and take action with a cohesive and personalized experience.Our response is pervasive ML/AI creating a flywheel effect that unlocks new experiences for our customers and technical empowerment for our engineers.
VMware Digital Platform delivers proactive support through our flagship Skyline product.More than 6000 customers are using Skyline today, one of VMware's fastest growing cloud services with projections to quadruple year over year. Developed by Digital Platform Engineering, Skyline automatically and securely collects, aggregates and analyzes product usage data to surface proactive recommendations for vSphere, NSX, vSAN, vRealize Operations and Horizon products.If issues occur, customers expect a more productive self-service experience.
Digital Platform Engineering is making search and content delivery more personalized, consistent, and relevant across VMware properties and within products.VMware Digital Platform builds the omni-channel experience through virtual assistants and our Support Hub product that features IBM Watson. Support Hub leverages machine learning with natural language processing to make it easier for customers to describe the issues they are experiencing and route to the best engineer.And Digital Platform innovates for VMware support engineers to enable a faster resolution for our customers.The team is innovating cloud diagnostics, next best actions, and personalization for better troubleshooting and case resolution.
Responsibilities:
We are looking for an ambitious, collaborative, entrepreneurial Senior Director, Engineering for Digital Platform.This leader will scale the product line and carry the transformation mission to innovate and unlock new support experiences through the Digital Platform products.This role is highly visible and will work closely with executives and leaders from Business Units, CTO, and Global Services.  The leader will possess passion, energy, and commitment for the customer and bring a strong track record in developing, managing and scaling products in cloud and SaaS environments.
Your background:
You bring broad technical experience, creative problem-solving skills, a passion for technology and SW development, and solving customer challenges. You thrive in fast-paced environments.
You have in-depth experience in building distributed systems for cloud deployment. You have led global engineering teams to ship high quality products to a large customer base. You are seasoned at managing senior engineering talent. You possess demonstrated strengths in product design, development, quality engineering, and site reliability engineering.
You have strong interpersonal and organizational skills. You will build, mentor, motivate and manage multiple teams of developers, technical leaders, quality engineers, and sight reliability engineers. You will work closely with internal and external partners to achieve the team's goals in a dynamically changing market. You hold yourself personally accountable to product and customer success.
Required Skills:
12+ years of experience developing and scaling distributed enterprise software, and services. 

8+ years of experience in managing multiple diverse and inclusive global software development teams for complex, large-scale environments

Proven track record of building and shipping successful software products.Experience with software development using languages such as Java

Experience managing several concurrent development projects, using Agile methodologies.Experience in managing engineering efforts spanning organizations and/or geographies

Experience with delivering distributed cloud solutions one of the following platforms: Amazon Web Services (AWS), Google Cloud Platform (GCP), Microsoft Azure or OpenStack

Experience with containers, microservices, high availability, and data services

Ability to drive DevOps innovation in cloud engineering by enabling self-service capabilities

Demonstrated leadership, people management, teamwork, and communication skills.Proven track record recruiting and retaining top engineering talent

Ability to form strong cross-functional partnerships across distributed global teams

Strong empathy towards customers.

Comfortable interacting with executives, customers, internal and external developers

BS/MS Computer Science or related discipline.
This job opportunity is not eligible for employment-based immigration sponsorship by VMware.
今すぐ応募する