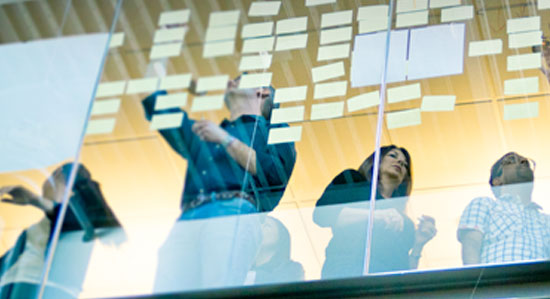 積極性を持ち、驚きと刺激をもたらす人材を 求めています
Careers in Services and Consulting
Services and Consulting
Senior Consultant, Federal
今すぐ応募する
採用情報 ID R1912488-1
掲載日 Oct. 17, 2019
Want to join an elite team of experts that leads clients to the future of IT?
Do you want to join an industry leader, a top rated Fortune 100 Best Places to work company?
At VMware we want to hire epic people who match our culture – people who will push us, amaze us and drive us forward. In return, we offer you the opportunity to define the future of IT for yourself and our clients. We will provide you with a fulfilling and dynamic work environment while helping our clients implement their end user computing and cloud solutions leveraging VMware technologies.
As a member of the Federal professional services delivery team, you will work among an exclusive group of experts that not only have a front row seat as future of our industry unfolds, you will have the opportunity to define to the future of IT.
We provide you access to top training, R&D, product management and professional services resources to assist you in implementation of EUC and cloud technologies for our Federal Civilian and Health Care customers.
Our Federal Consultants are not stuck behind a desk doing the same thing day in and day out. You will work directly with customers on designing and deploying VMware technologies to maximize our products potential.
VMware Federal Professional Services Consultants love their jobs – apply to learn more and find out why!
VMW PSO promotional materials: http://bit.ly/2dOPpmU
VMW Professional Services (PSO) overview: http://bit.ly/2dOOt1O
VMinclusion (The Power of Human Difference): http://bit.ly/2dOuX5B
Cloud Services video overview: http://bcove.me/jm5tnku2
Why our clients choose VMware: http://bit.ly/2dOvHb5
VMware Cloud Management Blog: http://bit.ly/2dOuj83
Job Role and Responsibility
As a VMware Consultant in our Federal Practice, you will provide our broad base of customers with technical leadership and will be deploying solutions (install/ configure) to solve business problems using VMWare products, services leveraging VMW's proven methodologies and internal IP.
As such you will bring a deep understanding of the industry, technology, competition and trends impacting the cloud business. Additionally, you will help our customers walk through the cloud journey.
Are you passionate about a role where you will be designing and implementing the future of IT?
Experience in customer-facing positions as a professional services consultant or engineer, preferably with a Federal Systems Integrator or "Big 5" consulting organization.
Consistent track record in consulting for at least 5+ years' implementing solutions to customers around cloud & virtualization.
Possess documentation skills that can be termed as professional and have the experience of writing up technical documentation around solutions such as requirements definitions, solution overviews, architecture and design documents etc.
You have excellent communication skills with an ability to have the right level conversations with various stake holders within the customer space. Presentation skills with a high degree of comfort speaking with executives, IT Management, Infrastructure team and developers.
Demonstrated ability to adapt to new technologies and learn quickly. Should have a passion for technology and a hunger for learning and developing himself/herself.
Experience with modern software development methodologies, with emphasis on software and hardware architecture, and infrastructure design and development.
You can assist in the development of standard reusable VMware "productized" consulting service offerings, including definition of tasks, deliverables and standard estimates.
Ability to document standard methodologies in developing and deploying VMware solutions, and feed them into our knowledge base for best practices by customers and partners.
When required, support in the pre-sales process to understand customer business and technical objectives and product requirements, in order to develop effective solutions and estimate level of efforts to deliver such solutions.
Required Skills:
Programming/Scripting skills (e.g. PowerShell, Java, Perl, Ansible) or other programming skills
Min 3 years' experience with scripting technologies
Knowledge storage capabilities and virtual storage
Understanding of Virtualization and Virtualization concepts and VMWare products.
Willing to learn different Cloud Models (IaaS, PaaS, SaaS)
Familiarity with common enterprise services (Directory Services, Identity Manager, CMDBs, etc.)).
Knowledge of broader network infrastructure components (e.g. TCP/IP, BGP, OSPF, DNS, etc).
Practical understanding of Unix or Linux systems administration skills and Windows operating systems.
Secret Clearance or Higher:
Must have or pass VMware VCP6 or greater certified

Travel: up to 75% travel required
Preferred Skills
VMWare's Cloud automation tools (vRealize Automation/vRealize Orchestrator)
Knowledge and experience in designing and developing solutions using VMWare's Cloud operations and management tools (vRealize Operations Manager, Log Insight Manager) or experience with other application and infrastructure management and monitoring tools
Security+ certification
VMware certified processional certification (VCP)
Non-VMware Cloud Solutions (AWS, Azure, OpenStack, etc)

Programming/Scripting

skills (e.g. PowerShell, Java, Perl, PowerShell,)
An understanding and experience with

automation/configuration

management using tools like Ansible, Puppet, Chef or an equivalent
B.S./B.A./M.S. degree or equivalent
VMware Certifications must be obtained 60 days after hire if do not have already
#VMwareFED
今すぐ応募する