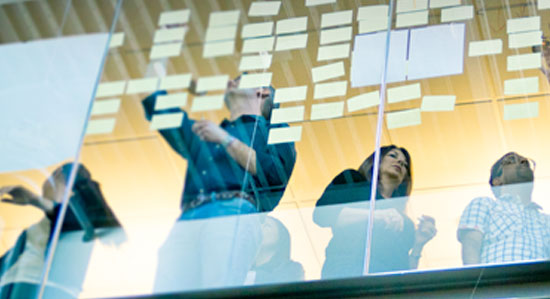 積極性を持ち、驚きと刺激をもたらす人材を 求めています
Careers in Services and Consulting
Services and Consulting
Senior Consultant - Federal Practice
今すぐ応募する
採用情報 ID R1913284-2
掲載日 Oct. 15, 2019
Business Summary
VMware is the leader in virtualization and cloud infrastructure solutions that enable Federal customers to thrive in the Cloud Era. A pioneer in the use of virtualization and policy-driven automation technologies, VMware builds and simplifies IT complexity across the entire virtual workplace. We empower customers with solutions in the software-defined data center to hybrid cloud computing and the mobile workspace.
Our team of 20,000+ people working in 50+ locations worldwide is committed to building a community where phenomenal people want to work long term by living our values of passion, innovation, execution, teamwork, active learning and giving back. If you are ready to accelerate, innovate and lead, join us as we challenge constraints and tackle tomorrow's problems today.
Job Role and Responsibility
Due to rapid growth and increased demand for our industry leading End User Computing software solutions, VMware is actively seeking a Senior Consultant to join this growing team.
As a VMware Senior Consultant, you will be responsible for supporting the successful delivery of VMware Horizon, Workspace ONE and Unified Endpoint Management (AirWatch), an enterprise management software solution designed for use in a variety of customer environments. You will work directly with the client and other team members on the day-to-day tasks involved with the implementation of the VMware Workspace ONE solution including: customer assessment, solution design, system configuration, testing, training, and troubleshooting/issues resolution.
Our Professional Services Organization offers tremendous room for growth in a career journey with VMware. Are you passionate about the digital workspace? Are you ready to join this expanding team?
You will drive complex digital workspace engagements for enterprise customers.
Lead architecture and use case design of Virtual Desktop Interface and/or identity and mobility use cases.
Assess, design and integrate customer's VDI, Identity and Access Management platforms and strategies
Lead server installations with all VMware Horizon VDI platform, Identity Manager and/or AirWatch modules, including all relevant 3rd party technical components.
You will facilitate mobile application and console implementation efforts, including application configuration, testing, and issue resolution, both on-site at the client location and remotely.
Lead end-user training efforts, including creation of user documentation and hands-on training exercise(s), for both operational and technical users.
You will provide Workspace ONE UEM solution feedback to our Software Development team to allow for continuous product improvement based on internal and external product experiences.
Support software quality assurance activities, including testing and documentation of product issues.
You will establish clear, accurate project timelines and schedules; monitor progress against schedule; build in and execute contingency plans.
Proactively tackle problems and resolve issues that arise during implementation.
Update and maintain project issues list, which includes prioritizing issues.
Actively seek out opportunities to teach others; coach team members to achieve higher performance.
Required Skills
Minimum of 5 years professional experience in a client facing or consulting role, and a good understanding of VMware and associated technologies.
Good understanding of Identity and Access Management and all protocols involved in this subject (SAML, OAUTH, OIDC, SCIM, WS-FED, LDAP) is a plus.
A background in products like Intune, MaaS360, MobileIron, Good Technologies is strongly desired
You have a solid understanding of Horizon (VDI) and/or mobile device communication and web application structure.
Excellent verbal and written communication skills, you can explain technical topics in simple terms; think quickly and react to client-impacting situations.
Good understanding of Security Domains
Technical and creative problem-solving skills.
You have the ability to drive complex work streams with limited direction.
Demonstrates thought leadership in VDI, identity and mobility technologies.
You take initiative to successfully complete projects and promote company advancement.
Proficient in all Microsoft Office applications (Visio, Excel, PowerPoint, Word).
Ability to travel up to 80 percent of the time.
Desired Skills
B.S. degree in an engineering and / or technical discipline from an accredited college / university required.
Computer Science, Computer / Electrical Engineering, Industrial and Systems Engineering, Mechanical Engineering, Aerospace Engineering.
Secret or Top-Secret clearance is highly desired.
Work experience in a professional consulting role is highly desired.
Experience with Virtual Desktops and Virtual applications like VMware Horizon and/or Citrix or solid Mobile Device Management experience with AirWatch or similar products is a must.
Experience with server configuration a plus: Windows Server 2016 / 2012R2 / 2012 / 2008, Linux Forms (Ubuntu, Fedora, Red Hat, OpenSUSE), Web server platforms (IIS, Apache).
Advanced networking skills (TCP/IP, Firewall, DNS, proxies).
Experience with SSL certificates management.
Experience with coding: PHP, ASP, .Net, C++, JavaScript / JQuery / AJAX, Objective C, XML / HTML, SQL. is a plus.
Experience with database configuration: SQL Server 2016 / 2014 / 2012 / 2008R2 is a plus
Experience with scripting languages a plus, particularly PowerShell.
Experience with Identity Providers like Okta, Ping, Azure, OAM.
Solid understanding of specific mobile device platforms preferred.
Experience in Product Management, Project Management, or Change Management preferred.
EEO Statement:
VMware is an equal opportunity employer, committed to the principles of equal employment opportunity and affirmative action for you. Equal opportunity and consideration are afforded to all qualified applicants and employees in personnel actions, which include: recruiting and hiring, selection for training, promotion, rates of pay or other compensation, transfer, discipline, demotion, layoff or termination. VMware does not unlawfully discriminate on the basis of race, color, religion, sexual orientation, marital status, pregnancy, gender identity, gender expression, family medical history or genetic information, citizenship, national origin or ancestry, sex, age, physical or mental disability, medical condition, veteran status, military status, or any other basis protected by federal, state or local law, ordinance or regulation. VMware also makes reasonable accommodations for disabled employees consistent with applicable law. Further, it is the policy of VMware to maintain a working environment free of all forms of harassment. Technical design and documentation experience preferred.
#eucvmware
今すぐ応募する