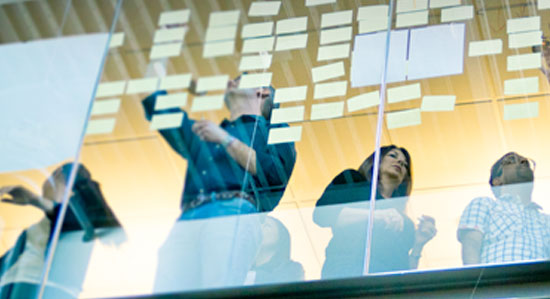 積極性を持ち、驚きと刺激をもたらす人材を 求めています
Careers in Engineering and Technology
Engineering and Technology
Senior Business Analyst
今すぐ応募する
採用情報 ID R1913093
掲載日 Oct. 14, 2019
The Advanced Analytics and Data Sciences team is seeking a data scientist who loves working on complex problems and getting things done. The ideal candidate combines excellent business acumen and communication skills with outstanding analytical skills. If you are detail-oriented, enjoy solving complex data challenges, and are passionate about data, we want to hear from you.  As a Business Data Scientist, you will work with data analysts, managers and engineers to: resolve ambiguity with data, play a crucial role in the iteration and optimization of software solutions, and support data-driven decision-making across the organization. You'll be working directly with an experienced (and fun) team of brilliant people in a dynamic environment to grow a new business that is revolutionizing the cloud computing world.
Responsibilities:
The Candidate would be tasked with solving a real-life business problem that requires processing/analysing TBs of data and handling variety of data sources

The work is organized as a project with clear deliverable and timeline

The Candidate would collaborate with other team members who would provide support and mentoring

The Candidate would proactively investigate, report, and where possible, address data quality issues
Technical Skills:
Overall 5+ years of experience in advanced analytics and leading/mentoring team members
Proficient in either R/Python and SQL with minimum 2-3 years of hands on experience
Strong conceptual understanding of machine learning algorithms including linear regression, logistic regression, decision tree, random forest, topic models etc
Ability to work and execute projects on both structured and unstructured data in a big data environment
Experience of end to end implementation of predictive analytics projects for at least 2-4 years
Able to understand the Business Problem and Convert it into a Data Mining Problem
Able to explain Cost Benefit Analysis from a given Data Mining Problem
Should have expertise in analytics for sales/marketing/digital/finance domain.
Recommended exposure to text analytics, web scraping, big data technologies and graph databases would be highly desirable
Exposure to visualization tools
Experience of intent to learn software domain related to VMware products and the way virtualization software/hardware
Business and Soft Skills:
Understand the Business and its nuances

Ability to communicate and explain the model in Layman language

Presentation Skills [should be able to create Exploratory Data Analysis from given dataset]

Quick Learner and quick adopter for the ad hoc business requirement changes
Preferred Skills:
Good understanding of API connections and data pipelining

Knowledge with Natural Language Processing

Experience with web scraping

Understanding of different model performance metrics and hyperparameters optimization

Business Acumen, ability to translate business needs into a set of workable, specific requirements

Well versed with MS PowerPoint/Visio

Ability to understand business requirements, KPIs and convert into analytical hypothesis in a structured and logical manner along with solution identification
Ability to handle multiple projects at a time in terms of multitasking, prioritization, allocation and team management
Ability to coordinate and work with in a multiple business unit from project management perspective
Ability to work across geographies and interact with global stakeholders
Prior experience working in Agile methodologies/JIRA would be a plus
What we are looking for:
BS/BE in Computer Sciences, Math, Statistics or related field. MBA preferred.

Proficient in SQL and experience with efficient processing of large data sets. Ability to write sophisticated and optimized queries against large databases

Proficient in data visualization tools such as Mode Analytics or Tableau

Proficient in Excel

Experience in statistical computing with Python/R

Ability to handle several concurrent activities with strong organizational skills and attention to detail

We're team players. You'll do well if you're one too.
今すぐ応募する