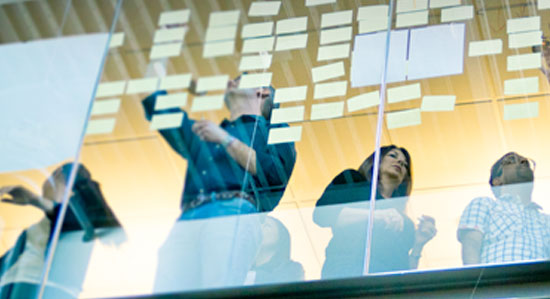 積極性を持ち、驚きと刺激をもたらす人材を 求めています
Careers in Business Strategy and Operations
Business Strategy and Operations
Senior Business Analyst
今すぐ応募する
採用情報 ID R1911790
掲載日 Sep. 04, 2019
General Description
VMware is the leader in cloud infrastructure, business mobility and virtualization software. A pioneer in the use of virtualization and policy-driven automation technologies, VMware simplifies IT complexity across the entire data center to the virtual workplace, empowering customers with solutions in the software-defined data center to hybrid cloud computing and the mobile workspace.
Essential Functions (Tasks and Responsibilities):
Works with management and business teams to help identify significant process automation & optimization opportunities and articulate ROI

Drives major process re-engineering efforts by:

Leading business owners to define process future state and ROI

Proposing a roadmap of specific focused projects/actions to achieve the desired future state by implementing the proposed changes

Participating in projects to map existing processes; lead the definition/documentation of to-be processes; define/document tool requirements, data changes, business rules, metrics and training to achieve "to be" process

Conduct business process design and architecture workshops

Develop and define business requirements, workflow design, process mapping, functional specifications, gap analysis and use cases

Work with Business and IT teams as needed on refining functional specs and test planning

Collaborate with Business owners, Architects and IT Teams to ensure the system solutions meet the functional requirements

Work with business and other functions as needed on process implementation, planning; UAT; training and metric gathering

Perform data and process analysis, swim-lane/process diagramming, use-cases, sequence diagrams

Perform detailed analysis of business and technical processes and requirements

Review and approve technical approach and design documentation
Qualifications & Experience:
BTech or equivalent Bachelor's degree and preferably with MBA
8+ Experience in process implementation and management of business automation solutions in Professional Services or consultant role
Integration knowledge with Changepoint/Financial force/Salesforce.com with intermediate understanding on web analytics and web portals would be added advantage
Strong expertise in Process Re-engineering, Process Optimization and Process Standardization
Experience in identifying Test Scenarios, Test Scripts, preparing Test Plans and coordinating UAT
Experience in understanding and validating the Production cut over plans with IT teams and coordinate with Business Testers for Post Production Smoke testing
Participate in post Go Live War room support and assist support teams in triaging the issues and work with IT on a deployment release plan
Experience in working on Change Requests comprising of Requirements Definition, providing requirements walkthrough to DEV team and coordinating with Business requestors for testing.
Desired Job roles and responsibility
Creation of Consulting Projects for Professional services in Changepoint (PSA Tool) and allocating resources (Consultants) to those projects for cloud services as per project requirement with relevant skill sets
Assisting Project Managers in applying Change requests to projects in Changepoint tool and invoicing the projects upon completion
Billing the project based on MCF's or Timesheets received for the respective project and played vital role during q-ends for invoice reconciliation for quarterly revenue recognition
Understanding Project financials and its impact and presenting its impact on business ensuring integrity of the deals
Tracking actual spend and forecasting future costs while navigating internal billing and reconciliation procedures, additionally resolving billing issues
Liaise with Procurement while Raising PRs for work order for PO to subcontractors assigned to the project and subsequently approving invoices for post service delivery
Develop weekly/monthly reports like utilization report, Management Revenue report, Margin report, Missing Time report, and Utilization report etc., based on the requirements Publishing Delivery status reports of projects to all the Project team Member
Preferred Skills
Knowledge and experience on one or more of the below:
Experience on Applications like: Changepoint/Financial force
Integration knowledge with: Salesforce.com
Understanding of: Contract and SOW process would be added advantage.
今すぐ応募する