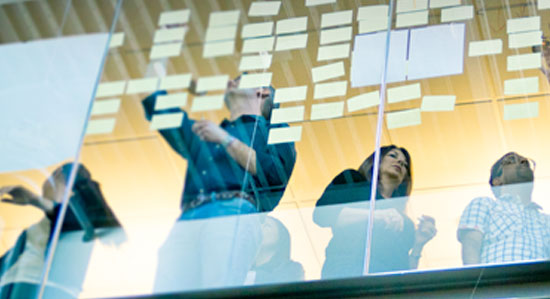 積極性を持ち、驚きと刺激をもたらす人材を 求めています
Careers in Business Strategy and Operations
Business Strategy and Operations
Senior Business Analyst CSO & Process Stewardship
今すぐ応募する
採用情報 ID R1904035
掲載日 Apr. 11, 2019
Role and Responsibilities
As part of BTA CSO & PS, the candidate will be responsible for providing functional support to varied internal & external stakeholders by resolving issues raised in ERP & the peripheral systems influencing the O2F & Q2C processes (Order Management, Renewals and Enterprise License Agreement). Corporate Systems Operations (CSO) is committed to drive worldwide productivity through operational excellence in all related processes and related tools, across Field Operations, Technical Services, Global Support Services, and Renewals.  The team is looking for analytical and detail-oriented individuals to perform Data Analysis, Business Process Monitoring, root-cause analysis & solution activities in the area of data quality administration for our Customer & Customer Entitlement Data.  The candidate will also be responsible for supporting the Process Stewardship team i.e. providing process stewardship support to stakeholders as and when needed. This will include on-boarding business process using IBM Blueworks Live tool, governance, tool usage monitoring and providing user support on business process mapping.
Responsibilities:
Review & Document functional business requirements and business cases.
Maintain appropriate levels of communication regarding project status with management and project team members
Provide technical and business expertise in identifying, evaluating, and developing specifications and procedures to support all phases of the project from CSO perspective, contribute in tool, and support planning.
Participate on project teams as key team member by driving the delivery of project objectives within constraints of time and scope
May lead cross-functional teams to address business issues.
Identify and assimilate use cases pertaining to process and collaborate with business and IT teams to achieve business process optimization
May facilitate and lead training sessions within support teams located in different geographies.
Identify existing production issues during testing activity and work with IT Apps Team to fix the issues
Work with cross functional teams for issue/case resolution
Work with business counterparts to identify requirements, needs, data gathering and prioritize
Assist teams in the identification of potential application enhancements or fixes that will improve operational efficiencies and/or customer satisfaction.
Collect, assimilate and document requirements for future application enhancements
Understanding end-to-end process and helping the team to build knowledge base and scale and assist in existing process synchronization across cross-geo teams.
Proficient in Order-to-Fulfilment functionalities, administration, support and reporting
Perform detailed analysis of business and technical processes and requirements
Responsible for business process understanding of data consumption
Work with business counterparts to identify demand / needs and prioritize
Ability to interpret data to derive root cause assessment
Drive streamlining of Entitlement data end to end process flow
On board business teams on Business Process Mapping or BPM (leverage IBM Blueworks tool)
Conduct training and provide handholding support to create process maps
Participate in BPM governance activities and ensure stake holders adhere to set standards
Conduct office hours to share updates, best-practices and resolve user queries on a weekly basis
Requirement:
8+ years of experience in the area of Order Management, Install Base and Service Contracts environment.
Experience working in an enterprise software organization
Strong working knowledge of Oracle order management, IB, Service contracts, customer and pricing functionality
Understand Data flow into various Oracle Application modules post order booking as well as knowledge of data manipulation impacts within Oracle as well as on peripheral applications integrated with Oracle.
Hands on functional understanding on ERP / Salesforce.com-CRM Ticketing
Must have exposure and experience in identifying proactive measures to evolve support team
Experience in working with multiple business and IT group to coordinate and resolve issues
Proficiency in business requirements documentation (conventions and best practices)
Ability to lead meetings with small and large groups of people from varying disciplines and with audience from different geographies
Experience working in an onshore – offshore model with teams from different time zones and cultures
Ability to work independently and flexible to work in different time zones if required
Experience working with global teams
Must have detail knowledge on Oracle ERP: Customer Master (TCA), EDI, Order Management, Service Contracts, Install Base, Inventory, and Bills of Material.
Attention to detail and strong personal organizational skills and able to work in fast paced, high volume environment.
Should have exhibited accountability, ownership and decision-making capabilities
Self-directed and proactive approach to tackling problems and leveraging resources
Experience on task prioritization, workload and escalation management
Demonstrated process management, testing and document control skills
Fair understanding of Business Process Mapping and exposure in building process maps is a must
Knowledge of IBM Blueworks live BPM tool will be an added advantage
Strong verbal and writing skills, project and time management skills, ability to work in teams
Flexible and resilient, comfortable with ambiguity, adaptable to a high-change environment
Experience with identifying improvement opportunities, defining and implementing new processes
Salesforce.com reporting and dashboards experience is nice to have
Good office software skills (e.g., Excel, Access, Visio, PPT), knowledge of relational databases, and familiarity with statistical packages and analysis techniques.
Educational Requirement:
Bachelor's degree is a must
Preferred Skills:
May have BA certification, and/or PM (PMP) certification
Experience in Software or High-Tech industries
今すぐ応募する
保存した求人情報
保存された求人情報はありません。
最近参照した求人情報
参照した求人情報はありません。