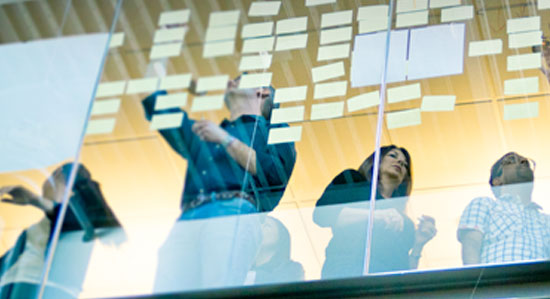 積極性を持ち、驚きと刺激をもたらす人材を 求めています
SE Manager
今すぐ応募する
採用情報 ID R184034
掲載日 Sep. 27, 2018
At VMware, our Customers are transforming their businesses and experiencing the advantages of the VMware Software Defined approach to technology, including Cloud, IoT, Security, the Digital Workspace and the Software Defined Data Centre.
A critical relationship between our customers and VMware is the pre-sales systems engineering community, who work with our customers to define their challenges and design solutions to drive business outcomes.  The Systems Engineering Managers (SEM) are considered thought leaders and guide our customers, partners and team members to achieve their goals.
VMware's culture is a cross between family and part of a winning team.  We are a modern company and equal opportunity employer where we celebrate your individuality as part of our inclusive culture.  We support flexible working, where outcomes are considered more important the how they are achieved. 
System Engineer Manager
Working collaboratively with marketing, sales and partner teams, you will represent the technical community. Collaborating with business leaders on key initiatives to support customer success and revenue growth, you will lead the delivery of technology strategies, solution designs and the development of skilled professionals.  The SEM is a key member of the VMware leadership team.
Knowledgeable in IT technologies and industry aware you will take a visionary role at positioning technology and business value of IT solutions.  To support you, you are part of a global team the SEM's who gain skills from support groups, peers and formal learning programs to continually advance your professional capability, both technically and across industry.
An ever-evolving market and the collaborative nature of working means that you can help shape this role to meet the needs of our Customers, VMware and your professional goals.
Responsibilities
·        As an effective business partner and trusted advisor, you will be responsible for developing and executing strategic initiatives and business plans that are aligned to cross business goals and organizational outcomes.
·        You will engage with customers and partners at peer levels to evangelize the corporate messages, building relationships, share mutual understandings and provide thought leadership on modern technology options to solve Customer challenges.
·        In supporting our Commercial Business, you will lead initiatives to build stronger relationships and enable our partners to build successful practices based on VMware technologies.
·        You will lead and motivate teams through advanced communication methods, through inspiration, by example and maintain high morale through regular reward and recognition.
·        You are committed to ongoing self-development to lead the team and consult to peers, partners and customers.
·        You work with the team to cultivate creative ideas aiding in problem solving and decision-making to improve business engagements and negotiations.
·        A team player, you will support your team in developing their capabilities through effective leadership and participative leadership style.
·        You will lead the team through change, set strategy, be inventive, collaborate with others to align and define foundational practices, and remotely manage resources to ensure inclusiveness.
Education and Experience
·        Degree, BSc/BA in IT associated technologies, and/or advanced IT industry and/or leadership certification.
·        Minimum 10 years' experience in IT or related business environments incorporating team or leadership roles, with proven mentoring and coaching experience, team development, and remote management.
·        Recent experience managing a team of technical system engineer's is a priority for this role
·        Working knowledge of VMware's product portfolio and go to market strategy.
·        Display high levels of emotional intelligence, reference senior level customer engagement, problem solving and negotiation.
今すぐ応募する