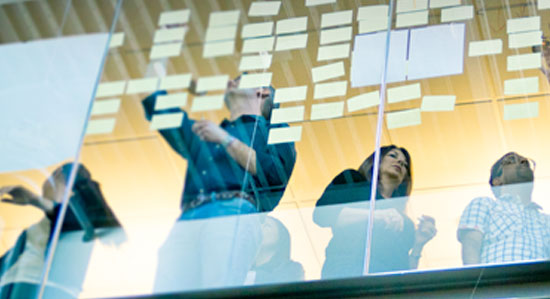 積極性を持ち、驚きと刺激をもたらす人材を 求めています
Careers in Finance
Finance
Revenue Manager
今すぐ応募する
採用情報 ID R1812014
掲載日 Nov. 30, 2018
Revenue Assurance Manager
Location: Ballincollig, Cork, Ireland.
Reporting To: Senior Revenue Manager, EMEA & APJ

Job Description:
The VMware EMEA Deal Assurance Team (DAT) is seeking a highly motivated Revenue Manager for a position reporting to the Senior Revenue Manager. Specific responsibilities will include the day to day management of a team of revenue analysts, Revenue Forecasting, Review of orders over a specific threshold to ensure compliance under the Revenue Standard (both ASC605 and the New Revenue Standard ASC606), provide revenue guidance and support to the Deal Management Teams, VSOE analysis reviews, Monthly & Quarterly Reporting reviews and SOX Compliance.
Responsibilities:
Manage the team of EMEA Deal Assurance Analysts
Manage and Support the Deal Assurance Team in the provision of bi-weekly and weekly requests to the Revenue Forecasting team as required
Support the DAT in the provision of accurate information to Sales Finance for the Quarterly Deal Inspection File meetings
Post Booking Secondary Review of License Agreements and associated documentation to ensure revenue compliance and correct booking in Oracle
Provide Revenue guidance and support to Deal Management Teams (DMT) and the Professional Services Organisation (PSO ) to avoid potential revenue recognition issues and ensure compliance with internal revenue policies
Provide revenue recognition training to DMT , PSO, Sales and other support functions on an ongoing basis
Ensure that requests sent to the shared mailbox are actioned on a timely basis
Review of monthly / quarterly schedules for internal and external reporting requirements
Ensure compliance with Revenue SOX Controls
Execute ad hoc analysis and reporting as needed
Assist in identifying and implementing process improvements and automating manual processes where possible
Essential Requirements:
Bachelor's Degree in Accounting or Finance, CPA, ACA, ACCA or equivalent
Experience in a Finance Department of a Multi-National Environment or large practice background

Experience directly managing people, including hiring, developing, motivating, and directing people as they work

Ability to read, analyse, and interpret general revenue documents and contracts.
Knowledge of ASC 605, ASC 606, SOP 81-1, and other accounting rules relating to software and services revenue recognition
Preferred Requirements:
Ability to work effectively with a wide variety of people; strong interpersonal skills, strong communication skills, both written and oral
Excellent organisational and time management skills with the ability to effectively prioritize tasks and work within deadlines
Ability to recognize problems, gather data, draw valid conclusions, and effectively present information to peers and senior management
Solid PC skills with excellent Excel skills, Preferred: Oracle system experience
Language Requirements:
French/German/Italian an advantage
Competencies:
Establishing courses of action for self and others to ensure that work is completed efficiently.
Delegating Responsibility
Allocating decision-making authority and/or task responsibility to appropriate others to maximize the organization's and individuals' effectiveness.
Coaching - Providing timely guidance and feedback to help others strengthen specific knowledge/skill areas needed to accomplish a task or solve a problem.
Using appropriate methods and interpersonal styles to develop, motivate, and guide the team to attain successful outcomes and business objectives.
Active Learning - Demonstrating passion for new information, knowledge, and experiences; regularly seeking and capitalizing on learning opportunities; quickly assimilating and applying new information.
Decision Making - Identifying and understanding issues, problems, and opportunities; comparing data from different sources to draw conclusions; using effective approaches for choosing a course of action or developing appropriate solutions; taking action that is consistent with available facts, constraints, and probable consequences.
Planning and supporting the development of individuals' skills and abilities so that they can fulfil current or future job/role responsibilities more effectively.
今すぐ応募する
保存した求人情報
保存された求人情報はありません。
最近参照した求人情報
参照した求人情報はありません。