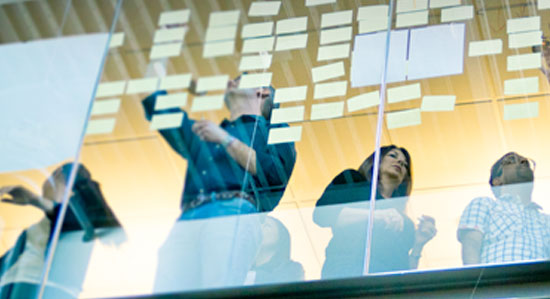 積極性を持ち、驚きと刺激をもたらす人材を 求めています
Careers in Engineering and Technology
Engineering and Technology
QE staff engineer
今すぐ応募する
採用情報 ID R1912843
掲載日 Oct. 04, 2019
Company
VMware's world-class, award-winning R&D; team is comprised of thousands of top-notch computer scientists and software engineers that are transforming computing through virtualization. Members of the R&D; team voice their creative ideas and watch them become initiatives, participate in exciting short-term and long-term products on the VMware roadmap, initiate advanced research projects, and/or write and test code that ships. At VMware, our engineers continue to learn and grow by working with top professionals from around the world and recent graduates of top universities and by taking advantage of our extensive internal training opportunities and generous external education assistance program. R&D; team members work on the latest computing equipment and have access to the ACM and IEEE libraries. VMware has R&D; offices in: Silicon Valley; Burlington, MA; Cambridge, MA; Broomfield, CO; Sofia, Bulgaria; Aarhus, Denmark; London, UK; Herzliya, Israel; Bangalore, India; and Beijing, China.
GroupDescription(Velocloud-SDWAN)
VeloCloud is solving IT's problem of cost effectively provisioning branch, SMB and mobile users with both high performance and controlled access to Public and Private Cloud Applications. As applications and services migrate from local sites and Data Centres to the cloud, access over fixed and mobile broadband becomes critical. Existing solutions are suited for larger, IT supported sites accessing enterprise Data Centres over private, dedicated networks.
Learn Fast, Trust each other, Have Fun. That embodies the culture of VeloCloud.
Responsibilities
Understanding the key requirements, functional and design specification for the Management plane feature, perform end-end testing and automate the feature
Documentation of the test plan and diligently follow the QA process
Identify test gaps and help close the gaps. Suggest process improvements and drive it to completion
Closely work with Cross functional team for both understanding of the feature and also get the test plans reviewed
Automate test cases on top of existing infrastructure or by developing new infrastructure and reduce the manual effort.
Requirements
10-14 years of QA experience
Good knowledge of L2/L3 networking concepts, routing protocols, VPN, IPSEC, WAN Architecture
Hands on Experience in system level testing and performance testing of TCP/IP stack, QoS, L4-L7 proxy devices or applications like wan optimization devices, server load balancers and/or caching devices preferred
Experience in testing with one of more of the protocols like SSL/TLS, HTTP, HTTPS, SNMP, TCP, UDP, RTSP/RTP, VoIP, Videos preferred.
You should have excellent problem solving and debugging skills required for QA
You should have automation experience in Python/TCL/Perl. Python Preferred.
Experience of performance analysis, benchmarking, and trouble-shooting including data gathering, scalability testing, and system profiling is an advantage.
Familiar with one of the major server virtualization products (ESXi, KVM, XEN, AWS)
Strong analytical and problem-solving skills, attention to detail.
Desire to work in an exciting environment, working on interesting projects and delivering new technologies and products to the marketplace.
Able to demonstrate effective teamwork both within the immediate team and across teams.
Excellent communication (written & spoken) skills
VeloCloud by VMware is an equal opportunity employer and prohibits discrimination and harassment of any kind. All applicants will be treated fairly and given equal opportunity in all aspects of the employment, including compensation and benefits, irrespective of their race, color, nationality, religion, sex, sexual orientation, marital status, age, disability, or ethnic origin.
今すぐ応募する