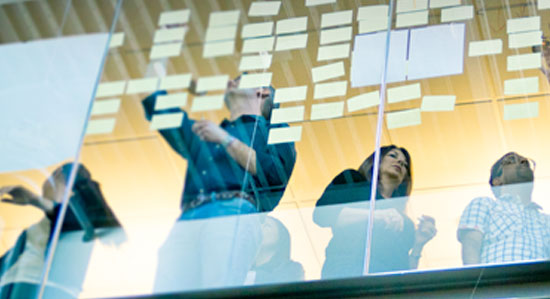 積極性を持ち、驚きと刺激をもたらす人材を 求めています
Careers in Engineering and Technology
Engineering and Technology
QE Developer
今すぐ応募する
採用情報 ID R1910586
掲載日 Jul. 18, 2019
Your next adventure at VMware is only a click away!
At VMware, we are committed to helping our people grow professionally. Our talented employees exemplify our shared values and continue to drive our company to new heights. 
If you see a position that might be right for you, we encourage you to apply and continue to be a part of our EPIC2 community.
Responsibilities
VMware Integrated Systems team makes it easy to deploy and run a hybrid cloud. VMware Cloud Foundation provides integrated cloud infrastructure (compute, storage, networking, and security) and cloud management services to run enterprise applications in both private and public cloud environments. 
As part of the VMware Integrated Systems – Customer Adoption and System Test team, you will work on testing VMware Cloud Foundation at VMware's India Center in Bangalore. As a member of the team you will develop and execute System and API tests, write and review test plans/cases, and contribute to API and UI test automation efforts.   You will closely work with developers and the Quality Engineering team within R&D to deliver quality releases in an Agile development environment. Your responsibilities will include but not be limited to:
·        Conducting system testing activities
·        Test automation and code coverage analysis
·        Identifying testability requirements  
·        Participating in regular scrum meetings, planning and story pointing sessions, and design and code reviews
·        Training and mentoring junior engineers by providing technical guidance and direction
·        Lead test efforts on a platform or release
·        Communicating technical dependencies and concerns/issues effectively
·        Running code coverage and provide coverage inputs to the development team
·        Creating and review test strategy/plans, test cases, and test specifications
·        Designing, developing and executing manual and automated tests
·        Working with PM organization in associating requirements with customer use cases
·        Working closely with VMware R&D and other Quality Engineering teams, to leverage existing test cases and test suites currently available for internal use
·        Developing techniques for effective communication and collaboration with onsite and remote members of development, QE, and PM teams
·        Taking initiative to improve products, tools, and process
·        Working closely with developers to resolve issues and reproduce bugs
·        Managing activities to meet delivery dates and milestones, and communicate status and risks to QE leads and project team
Requirements
·        Bachelor's degree in Computer Science or equivalent degree
·        7+ years of total Quality Assurance experience
·        3+ years of experience with test automation tools and techniques
·        Basic system administration skills (installing and configuring operating systems (Linux, Windows), Domain and hardware)
·        Good understanding of OOPS concepts
·        Experience in designing and developing test frameworks and tools
·        Demonstrated expertise developing Automation using one or more of the following tools : Java, Python or equivalent
·        Good understanding of the internals of Windows operating system and Active directory
·        Exposure to Bug Tracking Tools (viz. Jira, Bugzilla) and Test management Tools (viz. HPQC)
·        Excellent written and verbal communication skills
Desired Qualifications: 
·        Experience with VMware products (vSphere, ESX)
·        Exposure to Cloud Service providers and technologies (ie. AWS/Azure)
·        Experience in OS internals, OS administration and management
·        Experience in Web Services testing (REST /SOAP), Web Application testing, and API test development using Java
·        Experience working with global teams
·        Experience working in an agile development environment
·        Working knowledge of build, configuration management, and source control tools (Jenkins, Maven, Gradle, Ansible, GIT, etc)
·        Exposure to load/scalability testing techniques and tools (Jmeter/LoadRunner)
·        Understanding of networking concepts and best-practices
This position is eligible for the CloudFoundationHiring referral campaign
今すぐ応募する
保存した求人情報
保存された求人情報はありません。
最近参照した求人情報
参照した求人情報はありません。