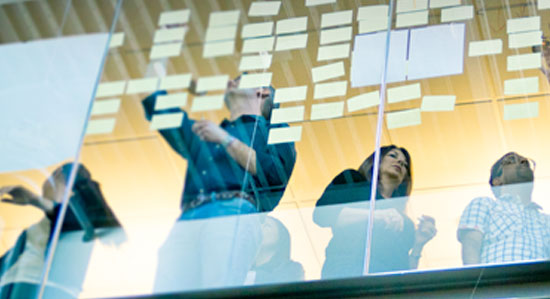 積極性を持ち、驚きと刺激をもたらす人材を 求めています
Careers in Business Strategy and Operations
Business Strategy and Operations
PSO EMEA Resource Manager Organization - Senior Manager
今すぐ応募する
採用情報 ID R1913166
掲載日 Oct. 15, 2019
PSO EMEA Resource Manager Organization - Senior Manager
Job Description:
Do you want to be an EMEA PSO Senior Manager who creates teams transforming our customers ever-evolving IT environments?
Joining the EMEA PMO Practice and leading the EMEA RMO organization, the EMEA PSO RMO Senior Manager will be managing the EMEA Resource Management Organization (RMO) responsible for driving and optimising the projects assignments of PSO Delivery Teams across EMEA.

Reporting to the EMEA PSO PMO Practice Director, The EMEA PSO RMO Senior Manager will work closely with Delivery and Project Managers to ensure that projects are timely staffed with the right resources and with the requested capabilities (technical and no-technical). He/she will also help to optimise the utilization of the delivery workforce across EMEA and will work closely with Delivery Managers in planning future delivery needs.
Main duties:
Managing the team of Regional Resource Lead Analysts and the centralise team of resource analyst, the EMEA RMO SM will be responsible of bringing the resource management activity to a more industrialised and efficient level in accordance with the upcoming challenges (growing business, wider portfolio, wider projects…)
Recruiting of Regional or centralise analysts to fill staffing requirements
Motivation, development and retention of all team members; focus will be both technical in skills and soft skills
Participation in regular territory reviews with regional delivery leaders, providing visibility on RMO regional and global activities
Support regional delivery leaders and practices directors to define priorities in terms of hiring profiles and training plans
Leveraging PSO Subcontractors workforce, by providing visibility on technology trends related to future delivery needs.
Driving the EMEA RMO improvement plan in coordination with his/her peers in AMER and APJ.
Provide guidance for RMO/Staffing process improvement
Required Competencies:
Bachelor's degree or similar education expected.
Strong background in the professional services industry and project staffing.
Strong Resource Manager experience
Management experience in remote mode
Resource planning skills with resource allocation and conflict management experience (in a technical environment).
Keen for process improvement and tool implementation
Must have proficiency with various software applications including Excel, Power Point etc,
Demonstrated leadership capabilities and support key business decisions.
Adhere to tight deadlines, manage competing demands effectively.
Strong interpersonal skills including the ability to negotiate to fair and reasonable conclusions.
Proactive communicator and willing to share information.
Experience of working in an EMEA wide environment is a plus.
Able to manage own workload, working independently as well as in cross-functional team.
Organised, dependable, resourceful and flexible.
English language will be mandatory. Other local languages will be a plus.
Key Interfaces:
EMEA PMO Practice Director (direct report)
Regional Delivery Directors and Managers (including practices directors)
Regional Channel team
EMEA Delivery Senior director
Equal Opportunities Statement We truly believe in the Power of Human Difference. At VMware, we celebrate our people from a wide variety of dynamic backgrounds, experiences and perspectives. We deliver transformative IT solutions by building a community that is inclusive and diverse. The passion and collaboration you will find in joining the team is what makes this opportunity one of the most attractive in the market.

今すぐ応募する