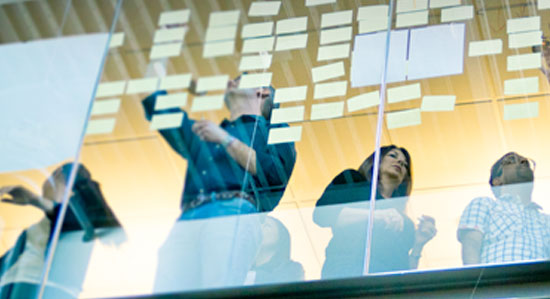 積極性を持ち、驚きと刺激をもたらす人材を 求めています
Careers in Engineering and Technology
Engineering and Technology
Program Director, Demand to Quote and Data Analytics
今すぐ応募する
採用情報 ID R1906649-2
掲載日 Jun. 05, 2019
VMware (NYSE: VMW), the global leader in cloud infrastructure, delivers customer-proven virtualization solutions that significantly reduce IT complexity. VMware accelerates an organization's transition to cloud computing, while preserving existing IT investments and enabling more efficient, agile service delivery without compromising control. Organizations rely on VMware, its partners and its industry-leading virtual infrastructure platform, VMware vSphere, to energize their business through IT, while saving energy—financial, human and the Earth's. With 2018 revenues of $8.9 billion, VMware has more than 170,000 customers and 35,000 partners worldwide. VMware's award-winning technology, market-leading position and culture of excellence provide our 22,000+ employees in 40+ locations worldwide with a platform for professional growth and the excitement of being an early-stage innovator.

Our seasoned IT leadership team has experience working for leading Fortune 500 and start-up companies and is dedicated to hiring and supporting top technology & leadership talent, creating an intellectually stimulating and team-oriented environment, and driving VMware's IT organization to be truly cutting edge.

Job Description

As the Program Director, Demand to Quote (D2Q) and BI Analytics portfolio, you will be responsible for the portfolio and program management for VMware's D2Q & BI/Analytics IT organization. Demand to Quote portfolio supports technology needs for Marketing, Sales, Deal Desk, Professional Services, Learning Management, Renewal line of business. BI/Analytics portfolio provides companywide reporting & Advanced analytics capabilities including AI/ML. In this role, you will be setting the strategic direction for the portfolio by partnering closely with business and IT leaders in the project review board to align technology investment for VMware's business objectives.  The position will also act chief of staff role to the Sr. Director of Demand to Quote and BI.  You will partner with peer IT leaders in driving the technology enabled capabilities to support double digit growth of VMware.  This leadership role will be accountable for portfolio governance for abovementioned LOB and annualized $25M+ investment.
The successful candidate should have in-depth experiences in leading digital transformation for large enterprises.  S/he will demonstrate deep understanding of Demand to Quote (Marketing, Sales Quote to Cash) business process and ability to manage relationship across multiple business groups to obtain alignment on complex selling models across ecommerce, field sales, renewal sales, and channel sales etc.  The candidate should have demonstrated ability to streamline the IT delivery and operation model to drive agility, scalability and cost effectiveness.

Responsibilities
• Point of contact for Demand to Quote to ensure project review board milestones are met and obtain budget approval. 
• Leading quarterly review of Demand to Quote and BI/analytics accomplishments.
• Establish portfolio governance and KPIs for project success and improvement.
• Establish and maintain relationship with sales and marketing business stakeholders for program execution.
• Align Demand to Quote & BI project delivery to DevOps model for agility and scalability.
• Manage project deliver in a fast-paced support environment, driving all issues to resolution with a strong focus on customer satisfaction and efficient task execution.

Competencies
• Understands all aspects of VMware's Demand to Quote systems including Salesforce.com, EBS, Datawarehouse, and Marketing systems.
• Ability to work in a global cross-functional environment to help support and enhance business systems

Experience
• 3+ Years of experiences as an Director or Sr. Manager in IT delivery or business operations for Sales and Marketing functions
• 7+ years of experience managing and delivering large scale CRM, ERP, and BI solutions at enterprises with multi-billion revenue.
• Demonstrated success in establishing relationship with business executives in Sales and Marketing.
• Excellent verbal communication skills in articulating the functional and technical aspects of Demand to Quote and Business Intelligence system landscape.
• Experienced in leading agile delivery for program execution.

Education
• Bachelor's degree in CS or Equivalent with 10 years relevant technical experience, MS Degree preferred
今すぐ応募する
保存した求人情報
保存された求人情報はありません。
最近参照した求人情報
参照した求人情報はありません。