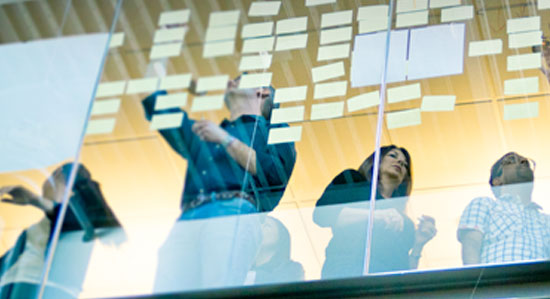 積極性を持ち、驚きと刺激をもたらす人材を 求めています
Careers in Business Strategy and Operations
Business Strategy and Operations
Professional Services Business Operations Manager, SEMEA
今すぐ応募する
採用情報 ID R1911912-2
掲載日 Oct. 03, 2019
The SEMEA PS Business Operations Manager is an individual contributor who must be comfortable working in a matrix environment. The role reports to EMEA Business Operations Senior Manager, and is the Business Partner function, within the Emea Professional Services Operations team, dedicated to support SEMEA PS field and operational teams.
The role is the single point of contact for both the SEMEA Delivery Director and the SEMEA Sales Director as well as their sub regional teams (based in Iberia, France, Italy, South Africa and METNA). The successful candidate will support all elements of SEMEA PS activity: Sales and Delivery, as well as partnering cross regionally and across GEOs, and with other business support functions outside of PS. As well as primary support for SEMEA Sales & Delivery, the role also has interactions with peers in the EMEA PS Ops extended team, as well as Shared Service functions located in Bangalore.
Operational Strategies
The SEMEA Business Ops manager is responsible for building close partnerships with the SEMEA PS Sales director and SEMEA PS Delivery Director, and their management team; to support them in monitoring their daily activities and launch strategic initiatives. The ultimate goal is to create a more transparent, predictable, agile, and productive operating environment across SEMEA, and aligned with EMEA and corporate guidelines.
The SEMEA Business Ops manager is also a pivotal member of EMEA Ops team, responsible for driving the adoption of new process and tools, rolled out by EMEA or Corporate, sharing best practices, and ensuring alignment through a very varied territory.
The SEMEA Business Ops manager will be the point of escalation to work with the Business Ops Analysts in Cork, Ireland and shared service teams in Bangalore to help resolve customer issues that impact business operations. (Issues regarding Deal Desk and Delivery Ops will remain the responsibility of the specific teams, but the role will provide support for Delivery and Sales Directors in raising issues).
This is a highly visible position in direct support of the PS business and a key member of the PS Ops team; this role is targeted at a dynamic and adaptable individual, looking to build on experience and maximize the opportunity to work across the full spectrum of PS Ops.
Responsibilities & Deliverables
Accuracy, Linearity, Pro-activeness, Flexibility, Sense of priority
Support the SEMEA PS Sales and Delivery Leaders, and their management teams in preparing weekly forecasts and pipeline, monthly reviews, half year budget planning, MBO and targets setting, QBRs and leadership presentations
Proactively analyze trends in operational data to determine gaps, risks, and needed improvements to better support the PS business and drive targeted business discussions
Support the SEMEA PS Sales Director with ad hoc analysis, such as: pipeline coverage, license attach rate analysis, territory analysis, quarterly target setting, Credits management
Support the SEMEA PS Delivery Director with ad hoc analysis, such as: ongoing tracking of management revenue, team utilization, project margin reviews, setting up KPIs to anticipate risks, subcontractors monitoring
Work with shared service centers and other Operations team members to drive meaningful and insightful reporting to support SEMEA business needs and ensure consistency across the EMEA regions with peers.
Provide feedback and suggestions for improvement to the Operations management team, on overall operational process and policy, and facilitate an environment of continuous improvement
Assist in case of escalations, particularly as it relates to customer issues or other business gaps that require Ops support
Job Requirements
Minimum 5 years experience in Operations or Finance within a technology focused or Services company
Analytical and strategic thinking skills
Ability to learn quickly and work independently with minimum guidance
Ability to link strategic objectives to operational details across a wide range of business areas
Communication and interpersonal skills. Ability to effectively communicate, lead, plan and influence
Ability to multi-task in a fast-paced, matrix environment. Strong organizational & prioritization skills
Advanced excel skills is mandatory. PowerPoint skills. Ability to present data in a meaningful, concise and purposeful way
Fluent in English, other languages for the region an advantage
今すぐ応募する