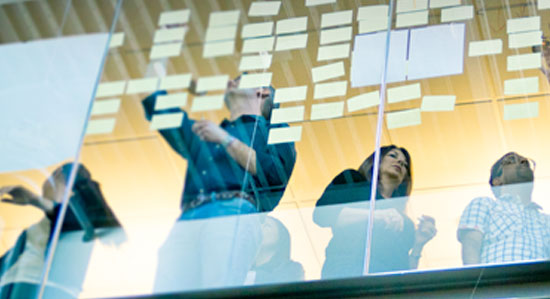 積極性を持ち、驚きと刺激をもたらす人材を 求めています
Careers in Business Strategy and Operations
Business Strategy and Operations
Product Line Manager - International Compliance, Security and Privacy
今すぐ応募する
採用情報 ID R1905177
掲載日 Apr. 29, 2019
Job Description
As the International Compliance, Security and Privacy Product Manager for VMware Cloud on AWS, you will be responsible for ensuring the service goes beyond our customer's expectations. In this role, you will be leading the effort to evolve our platform to meet the future of international privacy, security and compliance expectations. 
You will work closely with Product Development, Product Security, Information Security, Customer Support, Account Management, IT, Customer Experience, Security, and Legal to develop the systems necessary to provide a solution that is built on the highest level of trust that our customers have come to depend on from VMware.
You will be responsible for driving the vision and requirements necessary and to translate them into functional specifications, facilitate a sound design and deliver a great experience for our customers. 
Your objectives will be directly linked to metrics such as achieving and maintaining certifications, customer and field feedback, security incidents and handling, and overall security of the service.
Responsibilities:
Define the strategy for privacy, security and compliance enhancements for our service.
Build the prioritized roadmap in partnership with the business, leveraging industry best practices and new innovations.
Ability to translate general controls and policy related to security and privacy into actionable product and process requirements
Prioritize and manage the backlog for effective release, sprint planning and continuously improve our products, services, policies, procedures and technology from a security & compliance standpoint
Conduct assessments and work closely with the Compliance team(s), Engineering, IT, HR, Legal, Privacy and internal teams to address risks.
Maintain a deep knowledge of market and regulatory requirements including MTCS, IRAP, APRA, MAS, PDPA, K-ISMS, C5, ISO 27001, SOC, PCI, etc. to ensure products stay ahead of the curve on regulations, security technologies and processes.
Write security whitepapers outlining how VMware Cloud on AWS can be used in heavily regulated industries.
Engage in the investigation and troubleshooting of security issues to determine root cause and drive solutions.
Oversee the procurement and implementation of key technologies, Governance Risk & Compliance (GRC) solution such as RSA Archer/ ZenGRC or Allgress
Develop enterprise education and communication plans.
Represent VMware as the security and compliance service expert with at conferences and with customers, field representatives, executives, industry experts/analysts, partners and auditors
Work directly as Primary Point of contact with Privacy and Legal team on GDPR related activities 
Manage compliance related budget and forecasting and ensure its completed in a timely manner
Provides regular monthly/quarterly reporting to the Senior Management and Executive Leadership about the Compliance (Federal/Commercial) updates for the Solution
Serve as an Integral member of the solution delivery team while collaborating with Product Development, Product Security, Information Security, Customer Support, Account Management, IT, Customer Experience, Security, and Legal to develop a large-scale, enterprise & Federally certified solution
Oversee Policy/Procedure documentation creation and update in accordance with the compliance standards 
Manage monthly security audits and progress reporting as part of the Continuous Monitoring to the compliance organizations
Work as a liaison for the inter-company deliverables with Auditors, Customers, and compliance organizations
Required Skills
MBA or Master's Degree preferred
Bachelor's degree in Information Systems, Computer Science, Engineering or related degree
8+ years of experience in a Product Management, Security Engineering and Operations, or Compliance
Solid hands-on technical background particularly in managing highly complex, multi-platform environments (servers, storage, networks, security, virtualization, systems monitoring and management.
Prior privacy and compliance experience with knowledge of regulations, such as MTCS, IRAP, APRA, MAS, PDPA, K-ISMS, C5, ISO 27001, SOC, PCI, etc.
Excellent presentation and writing skills, with experience in creation of formal, structured documentation and crafting new procedures and processes
Strong leadership skills capable of working well in cross-functional teams and excellent at motivating a team of engineers in a challenging, dynamic and global environment.
Consulting, facilitation, and design thinking skills
Project or Program management experience
Direct experience in delivering a product using iterative or Agile methodologies (e.g. SCRUM), including modeling experience using task/storyboards, user stories or use cases, etc.
This position is eligible for the DiversifyCPBU referral campaign
今すぐ応募する