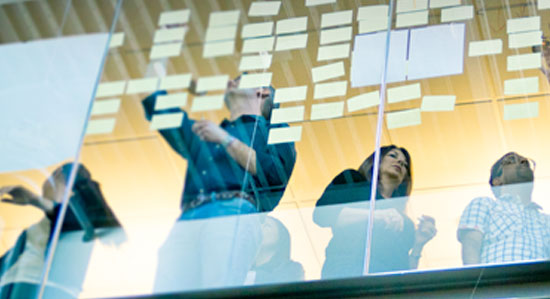 積極性を持ち、驚きと刺激をもたらす人材を 求めています
Lead Partner Solution Engineer
今すぐ応募する
採用情報 ID R1905375
掲載日 Apr. 18, 2019
VMware is a global leader in cloud infrastructure and business mobility. Built on VMware's industry-leading virtualization technology, our solutions deliver a new model of IT that is fluid, instant and more secure. Customers can innovate faster by rapidly developing, automatically delivering and more safely consuming any application.
We value our partners who have chosen to work with VMware to help their customers reap the benefits of our Software defined Datacentre and Digital Workspace solutions and this role is designed to specifically support our partners by helping them elevate their services capability and capacity to implement VMware solutions.
The Partner Solutions Engineer (PSE) will strategically engage with a named list of German based VMware Solution Provider Partners to help them build and sustain capable VMware services practices. 
The PSE will acts as a technical trusted advisor to a portfolio of partners and will focus on winning the hearts and minds of partner CTO, Practice Leader, Solution Architect and Delivery resources to positively influence capacity, capability and deployment related to VMware. 
Key metrics for the PSE role are:
·       # of partner master services competencies – this is our key partner services programme
·       # of total accreditations and certifications – the technical level of capability in our partners
·       # of deployments executed by partner – the capacity for our partners to implement
The PSE role is required to have strong technical depth in at least one area (Networking & Security, Data Center and/or Cloud Management & Automation). 
The PSE role must have the ability to build actionable relationships with the partners' technical leaders. PSEs will engage with the partner and will be responsible for building and executing a practice development plan, accelerating accreditations & certifications, and tracking deployments.
The PSE will be instrumental in a partners' successful services development and execution with their customers and will maintain a cadence for communication on the progress, execution and escalation of any issues to management and relevant stakeholders.  The PSE will be a key resource in Partner Engagement working alongside the Partner Development Manager who will also be focused on the partner business development for services practices.
In addition, the PSE will assist their partners with building their own portfolio of services offerings based on VMware technology and by leveraging existing VMware Professional Services portfolio of services offerings and its underlying Intellectual property, such as our VMware Validated Designs and services kits. 
More specifically, the role requires an individual with:
7+ years of infrastructure architecture experience with significant depth around designing, implementing, and managing critical cross-functional integration projects
Extensive architectural skills dealing with infrastructure solutions such as systems management, business continuity, advanced networking, storage architectures, cloud solutions, and programming experience  
Recent experience with design, implementation & support of IaaS, PaaS and/or SaaS
Experienced and credible C-suite advisor with strong customer/partner relationship-building skills
Demonstrated experience in evangelizing new product / solution technologies at or before market introduction
Ability to guide customers/partners on organizational requirements to develop a datacenter or cloud practice to deliver professional services solutions
Demonstrated ability to provide impactful knowledge exchange through mentoring, workshops, partner engagements and official training forums
Demonstrated technical community leadership in capturing, developing, and sharing IP with the community at large as well as specific individuals to raise competencies
Proven track record of selling solutions including consulting services
Ability to see & present "the big picture" through strong listening & question-based selling skills
Must be effective in working both independently and in a team setting
Ability to uncover business challenges & recommend solutions to solve those challenges
Experience leading a multi-discipline team project
Fluency in German and English is a MUST
Excellent communication skills both written and oral, are required
#BeAVMwareChampion
今すぐ応募する