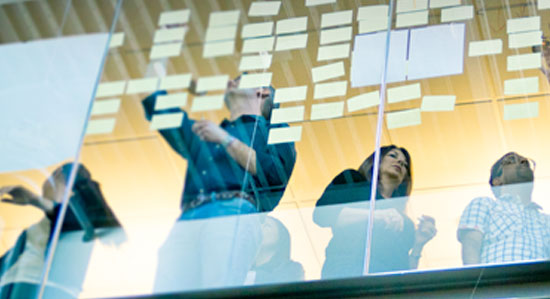 積極性を持ち、驚きと刺激をもたらす人材を 求めています
Partner Business Manager
今すぐ応募する
採用情報 ID R1914623
掲載日 Nov. 19, 2019
Job Description
The Partner Business Manager (PBM) is responsible for driving sales activity with one or more of VMware's global systems integrator/systems outsourcer (SISO) and advisory services partners. VMware's SISO partner strategy is to lead the industry in alliance-driven sales that result in maximum value to VMware's customers and provide incremental business value to VMware and the partner.
The PBM builds and executes a SISO partner sales strategic plan that drives account engagement between VMware and partner field sales and specialist teams. SISO partner plans are developed with the partner and align with the VMware global SISO plan. The PBM runs the regional execution of this global plan while supporting VMware's key strategic objectives for market leadership in virtualization and cloud technologies.
PBM sales management responsibilities include joint partner pipeline management, regular forecasting and sales reporting to ensure accurate reflection of SISO partner impact on VMware software and services. The PBM is expected to operate in a matrixed software sales environment, and draw on a wide range of partner and VMware resources to execute the partner plan, including training and field marketing. Positive and productive alignment between the VMware field and SISO partner business development/sales teams is critical.
Primary Responsibilities:
·         Meet/exceed assigned revenue quota related to joint partner sales engagement activity
·         Build regional sales strategy and execution plan with SISO partner in alignment with SISO global plan
·         Drive joint engagement with the SISO partner across the entire sales cycle, from market opportunity identification, account targeting, joint field engagement, and account strategy.
·         Ensure appropriate engagement from the partner for successful plan execution
·         Drive regional sales execution with direct sales, specialist and field management teams and partner organization
·         Serve as the SISO's key point of contact within the region for sales and account engagement; ensure partner satisfaction with sales engagement with VMware
·         Ensure successful joint sales pursuit alignment between VMware direct sales team and partner, including:
Support for partner customer proposals and RFP responses
Smooth execution of partner re-sell or influence activity to support VMware sales
Streamline sales operations and execution process and any escalating critical issues
Enable SISO evaluation of VMware licensing/sales vehicles to maximize customer value
Negotiate account teaming or reciprocal services agreements, as necessary
Requirements:
Minimum of 8 years of experience in technology partner management/sales
Experience and record of success working in a sales capacity with organizations developing and delivering complex technology solutions
Experience working with global system integrator, global system outsourcer, and/or advisory firms and familiarity with professional services engagement models
Familiarity with server and data center infrastructure, virtualization, networking, cloud and/or end user computing and mobility
Experience leading in a matrix environment
Strong executive presence - experience and comfort working with C-level executives
Ability to travel 30% at minimum
College degree; MBA a plus
Location: Germany
今すぐ応募する