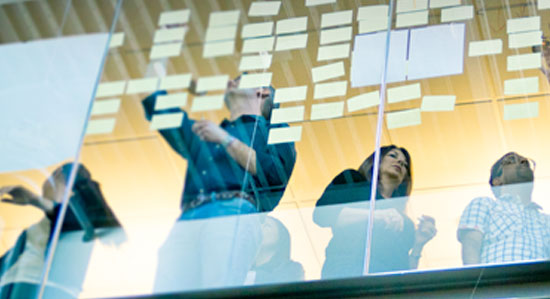 積極性を持ち、驚きと刺激をもたらす人材を 求めています
New Graduate – Strategy and Corporate Development – Sr. Associate
今すぐ応募する
採用情報 ID R1909068
掲載日 Sep. 17, 2019
Business Summary:
98% of Fortune 500 Companies use VMware Technology!
The most advanced companies in the world turn to VMware to manage, grow and transform their business. When you work here, you're connected to a global community of innovative, empowered employees working together to solve the most critical technology challenges.
We believe that creativity sparks innovation and inspires our employees to think differently and challenge the status quo. Whether it's the kind of products we develop, our approach to sustainability, or how we give back to our communities, VMware finds unique ways to bring people together to fuel creative thinking. Want to know more, check out our website https://careers.vmware.com/
Job Role and Responsibilities:
VMware is seeking a Senior Associate to join its Strategy & Corporate Development (SCD) team at its global headquarters in Palo Alto, CA. The position offers the opportunity to join a team addressing key strategic areas of growth for VMware. The team provides an excellent platform for strategy and corporate development professionals to play a prominent role in shaping the future of one of the most exciting companies in the software technology landscape. The SCD team is a small, core group of professionals who help plan and develop strategic plans of record, address key cross-business-unit strategic questions, and find opportunities for strategic partnerships and investments to help the company realize its growth goals. As a key member of this team, the SCD Senior Associate will be responsible for supporting VMware's corporate business development efforts.
Develop a keen understanding of, and monitor key technology and market trends in specific areas of interest to VMware
Maintain firm view of market landscape of industry participants including emerging startup companies, market shares, relative competitive advantage, and business models
Apply creative problem-solving skills to strategic questions; Deliver analytically rigorous insights to support strategic direction and prioritization
Work collaboratively across organizations to support cross-company strategy efforts; Drive key strategic initiatives spanning growth strategies and new business development
Develop strategic rationale, create business cases, and conduct company and industry due diligence to support investment or strategic business development activities
Meet with entrepreneurs, start-up companies and VCs collecting firsthand information on relevant companies and individuals in that area
Develop criteria for shortlisting the most relevant and most promising investment targets
Requirements:
Currently pursuing an MBA and graduating in 2020
Strong interpersonal skills, incl. good communication with the ability to articulate ideas in a precise and concise manner
Ability to think creatively, take ownership of tasks and adapt to changing business requirements
Motivated self-learner with the passion and follow through to acquire new skills
Work well in a global virtual environment that is fast-paced and constantly changing
High level of accountability and integrity
Preferred Skills:
Ideal candidate would be someone who worked at a strategy consulting firm either as an analyst/summer internship or in similar corporate strategy roles
Strong interest in and exposure to IT infrastructure technologies, cloud-based services and related industry trends through past internships, school projects or other activity
Excellent written and verbal communication skills with the ability to translate technology features into business benefits
Results-driven mindset with the ability to multitask and navigate through ambiguity
Strong analytical and organizational skills
This job opportunity is not eligible for employment-based immigration sponsorship by VMware.
今すぐ応募する