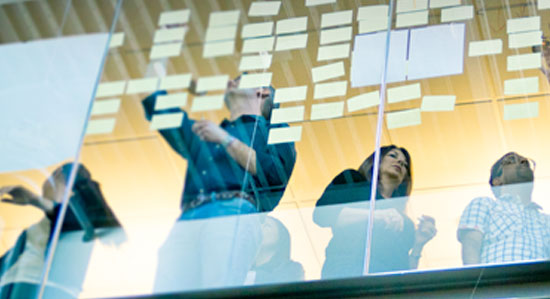 積極性を持ち、驚きと刺激をもたらす人材を 求めています
New Graduate - SE(Associate Solution Engineer)
今すぐ応募する
採用情報 ID R1909516
掲載日 Sep. 20, 2019
Business Summary:
98% of Fortune 500 Companies use VMware Technology!
The most advanced companies in the world turn to VMware to manage, grow and transform their business. When you work here, you're connected to a global community of innovative, empowered employees working together to solve the most critical technology challenges.
We believe that creativity sparks innovation and inspires our employees to think differently and challenge the status quo. Whether it's the kind of products we develop, our approach to sustainability, or how we give back to our communities, VMware finds unique ways to bring people together to fuel creative thinking. Want to know more, check out our website https://careers.vmware.com/
Job Role and Responsibilities:
VMware invests for the future in VMware's Sales Organization through the Academy. The Academy Program is an extensive training program with two tracks: Inside Sales and Technical Services. The academy involves sales, technical and product training for all participants.
The program expects to offer you,
Mentoring, coaching and sponsorship for career development.
Effective communications training to ensure good customer interactions.
Customer and partner facing activities and tasks, providing real-world experience.
Commercial and technical presentation training.
Hands-on training in leading edge VMware technology, highly passionate in the IT industry.
We're looking for people who love to win, have strong business ethics and good communication skills.
We are looking for an Associate who is passionate in the below technical role:
Associate Solution Engineer (Pre-Sales)
The Academy Soluiton Engineer (SE) will grow to support VMware Sales and VMware Partner representatives and is responsible for finding opportunities within accounts and identifying issues that may affect customer satisfaction or revenue attainment. The role requires an understanding of current server change, configuration, and compliance management, application discovery, provisioning and VMware virtualization and application technologies, and the ability to communicate with technical and non-technical audiences. Upon joining the company, you will go through a structured, formal training program, building a basic level of VMware and industry knowledge. Academy SEs will shadow other SEs and Technical Services personnel, reinforcing and putting into practice the acquired knowledge.  VMware does not sponsor immigration for this role.
Required Skills:
Bachelor's degree above in Computer Science, Information Systems, MIS, Business in Technology, Engineering or any relevant field of study
Strong study and analytical skills.
Excellent social and communication skills (both written and verbal).
High interpersonal skills with the ability to work well in a team and customer-facing environment.
Programming experience, including Java, Python, Shell, Golang.
Preferred Skills:
Hands on IT experience from either Internships, Co-Ops, Work Experience and/or Projects.
Experienced with working under Linux environment and popular open source projects, such as Nginx, MySQL and Docker etc.
Cloud experience (IaaS, PaaS, SaaS)
Technical knowledge of or prior experience using VMware products.
Experience with web or application development.
Experience with the development of Integrated Solutions.
Other requirements tonote:
Be able to start in Jul.,  2020 (program start date). 
Recent graduates who have graduated within 12 months before the VA Program start date (Jul. 2020) are welcome to apply. 
今すぐ応募する