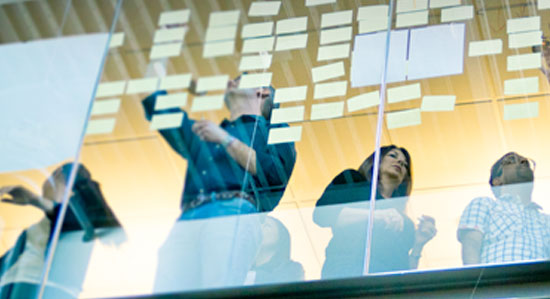 積極性を持ち、驚きと刺激をもたらす人材を 求めています
Careers in Engineering and Technology
Engineering and Technology
New Graduate- Product Development- Engineering Operations
今すぐ応募する
採用情報 ID R1909332
掲載日 Oct. 15, 2019
University Summary: 
VMware recognizes that today's students are tomorrow's trailblazers and we value the opportunity to benefit from your fresh perspective. If you thrive in an open, innovative, technology-driven culture, VMware could be the place for you! You will be exposed to a wide range of software platform technologies that are utilized by customers all over the world.  
Work here. Transform everywhere.
Business Summary: 
98% of Fortune 500 Companies use VMware Technology!
The most advanced companies in the world turn to VMware to manage, grow and transform their business. When you work here, you're connected to a global community of innovative, empowered employees working together to solve the most critical technology challenges.
We believe that creativity sparks innovation and inspires our employees to think differently and challenge the status quo. Whether it's the kind of products we develop, our approach to sustainability, or how we give back to our communities, VMware finds unique ways to bring people together to fuel creative thinking. Want to know more, check out our website https://careers.vmware.com/
VMware offers cutting-edge cloud infrastructure and security services to companies of all shapes and sizes. Our world is all about technology, and that world is growing because the imagination, ingenuity and talent of our teams knows no bounds. We believe that creativity sparks innovation and inspires our employees to think of VMware differently and change the world around them. 
Job Role and Responsibilities:
We have the journey for you!
As well as working for one of the best technology companies in the world, under the leadership of the best CEO (voted by Glassdoor), working on the VMC on AWS team will  help build out the next stage career journey.
VMware is looking for New Graduate Software Engineers to join our Engineering Operations team driving the delivery of VMware's flagship product, vSphere. This team is a key component in the successful delivery of the vSphere product and software defined datacenter (SDDC).
Insights into your Role:
You will transform the way VMware develops, integrates and releases its flagship product to the cloud. Using your knowledge of software development process and your own software development skills, you will develop key tools that enable best practices in software development and delivery. Your tools will enable continuous integration (CI) in an environment with a very large and diverse code base. VMware is actively revolutionizing the way it delivers this software, and we need your help!
Responsibilities:
Do you see yourself at VMware doing good work on a team that will shift you into the next steps of your career? Then come join the VMware Engineering Operations team and be a part of a team that will help build out the next stage career journey.
You will be part of a top-tier engineering team that has open communication, innovation, empowerment and a customer success culture. You will also collaborate with cross-functional teams on creative projects, with the authority and scope to apply your expertise in a dynamic and technically driven environment.
We are interested in new graduate engineers who love building robust, highly performant and scalable systems. We hire engineers who can take on hard problems in new areas and help revolutionize our integration and delivery.
Requirements
Degree in Computer Science or Electrical Engineering (Masters prefered )
Strong knowledge of Continuous Integration and Delivery (CI/CD) methodology and processes
Strong knowledge of Object-Oriented concepts and (at least one of the following): C/C++, Java, Python, Javascript, Typescript
Strong analytical, problem-solving, and debugging skills
Previous internship experience is a plus
Coursework (in some) of the following: software analytics, software testing, continuous integration.
Knowledge in Jenkins or other CI systems is a plus
Knowledge of REST API development is a plus
Knowledge of NodeJS development is a plus
A passion to learn and grow.
Preferred skills:
Industry experience or research experience is a plus
Ability to work independently
Strong teamwork and communication skills
Why you want to work for this group:
VMware is changing the landscape of computing whether it be - Public/Private clouds, SMB, Enterprise Data Centers or Virtual Desktop Infrastructure. The Engineering Operations team is disrupting the status quo and driving the changes necessary to see VMware continue its successful journey over the next 20 years. 
今すぐ応募する