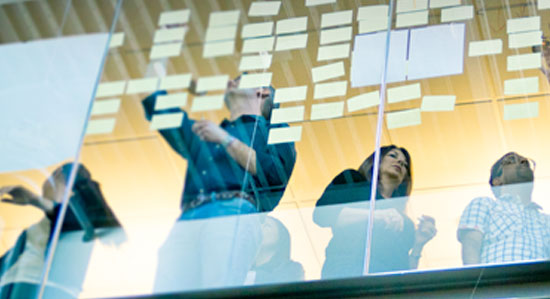 積極性を持ち、驚きと刺激をもたらす人材を 求めています
Careers in Engineering and Technology
Engineering and Technology
New Graduate - IT Cloud Ops - Cloud Infrastructure Associate
今すぐ応募する
採用情報 ID R1908797
掲載日 Sep. 20, 2019
98% of Fortune 500 Companies use VMware Technology!
The most advanced companies in the world turn to VMware to manage, grow and transform their business. When you work here, you're connected to a global community of innovative, empowered employees working together to solve the most critical technology challenges.
We believe that creativity sparks innovation and inspires our employees to think differently and challenge the status quo. Whether it's the kind of products we develop, our approach to sustainability, or how we give back to our communities, VMware finds unique ways to bring people together to fuel creative thinking. Want to know more, check out our website https://careers.vmware.com/
Business Summary:
We are a team made up of Cloud Infrastructure Engineers who are responsible for the day-to-day maintenance and evolution of core infrastructure at VMware.  We are responsible for deployment, maintenance, and automation of daily operations and deployment within Corporate IT, Engineering Production, and R&D. You'll assist with project coordination with our internal partners and deployment/automation tasks within our group.
Job Role:
We are seeking an Cloud Infrastructure Associate to join our Corporate Cloud Infrastructure team. You will work as part of a team that provides operational support for systems, services, and requirements in cloud infrastructure environments. This position is also responsible for monitoring operational status of the environments which includes performance, capacity, availability, and other performance metrics.You'll be part of a talented team that has a culture of open communication, collaboration, and innovation. We are looking for new college graduates who have a strong self-directed work ethic and a "make it happen" mindset.To be successful, you will need a good technical orientation; be a creative problem solver; be self-motivated to advance in the field and work well in a collaborative environment.
Responsibilities:
As a new graduate at VMware, you'll create innovative solutions and solve complex problems. You'll take ownership of meaningful, big-picture work and springboard an impactful career. Become immersed in all aspects of our innovative and collaborative culture, and ensure you get the full VMware experience. You'll interact with industry thought leaders at one of our world class campuses and enjoy networking, community service, and career development events.
Deploy and manage complex cloud compute and storage infrastructure, including hyper- converged, for Production and R&D environments that require 24/7 accessibility.

Responsible for performing daily operational tasks such as gathering metrics and maintaining availability.

Provision and deploy based on standardized procedures as outlined by internal best practice documentation.

Participate in performance analysis, proactive troubleshooting, continual improvement, and capacity planning of production, virtualized environments.

Demonstrate the ability to use problem-solving techniques such as root cause analysis to resolve issues.

Collaborate and support across multiple teams for our next generation products, tools, and services.

Ability to work in an agile environment and continue to evaluate and improve internal processes.

Participate in architectural discussions, design and implementation of solutions.

Provide service support by participating in rotational on-call shifts.
Required Skills:
Experience with virtualization and the VMware vSphere platform.

Solid understanding of system architecture, including processors, memory management, storage, and networking.

Excellent presentation, interaction and communication skills; ability to communicate (both written and verbal) clearly and concisely.

Bachelor's or Master's degree in Computer Science, Computer Engineering, Electrical Engineering or equivalent.
Preferred Skills:
Experience with Red Hat, Centos, Ubuntu, and Windows operating systems.

Knowledge of DNS, LDAP, NFS, SMTP.

Experience with scripting or automation languages (bash/Perl/python/Powercli).
This job opportunity is not eligible for employment-based immigration sponsorship by VMware.
今すぐ応募する