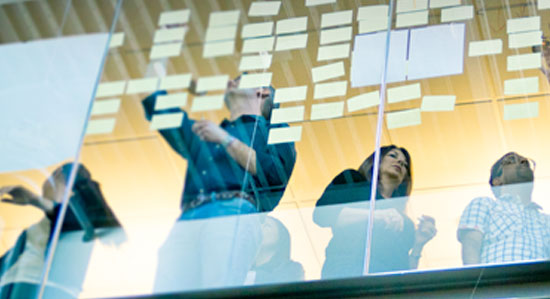 積極性を持ち、驚きと刺激をもたらす人材を 求めています
New Graduate, Associate Solution Engineer
今すぐ応募する
採用情報 ID R1906245
掲載日 Aug. 13, 2019
University Summary:
VMware recognizes that today's students are tomorrow's trailblazers and we value the opportunity to benefit from your fresh perspective. If you thrive in an open, innovative, technology driven culture, VMware could be the place for you! You will experience to a wide range of software platform technologies utilized by customers all over the world. 
Business Summary:
VMware is a global leader in cloud infrastructure and business mobility. VMware accelerates customers' digital transformation journey by enabling enterprises to master a software-defined approach to business and IT. With VMware solutions, organizations are building exceptional experiences by mobilizing everything. Our customers are responding faster to opportunities with modern data and apps hosted across hybrid clouds, and safeguarding customer trust with a defense-in-depth approach to cybersecurity.
At the core of what we do are our people who deeply value execution, passion, integrity, customers, and community. Do you dare to do the stuff you've always dreamed about? Dare to explore at http://careers.vmware.com.
VMware offers cutting-edge services to companies of all shapes and sizes. Our world is all about technology, and that world is growing because the imagination, ingenuity and talent of our teams knows no bounds. We believe that creativity sparks innovation and inspires our employees to think of VMware differently and change the world around them.
VMware Academy is a global development program that is designed to fast track new graduates from in-depth training into successful careers within the Worldwide Sales and Services organization.  As a part of VMware Academy, you will begin your journey by being immersed in several weeks of collaborative training known as Foundation (classroom) at a designated VMware location.  Upon completion of Foundation training, you will return to your home office and move into Role Based (on-the-job) training over the course of 4-6 months depending on role and location.  During your Role Based training you will continue to develop your skills and product knowledge while creating meaningful mentor relationships that will ignite your career.  After Role Based training, you will have completed Academy and transition into your role and business unit.  With continued development, manager support, and ongoing mentorships your growth is limitless.
Watch and listen to stories from our recent VMware graduates
www.youtube.com/watch?v=04QD-0tvltY
We are currently looking for passionate graduate associates for the following role in our business.
Associate Solution Engineer (Pre-Sales)
The Solution Engineer will grow to partner with the VMware Sales and VMware Partner representatives in customer transformation initiatives and is responsible for finding opportunities for customer transformation within accounts while identifying issues that may affect customer satisfaction or local VMware business expectations. The role requires an understanding of server infrastructure, configuration, and compliance management, application support, automated provisioning and VMware's Software Defined Datacentre (SDDC) industry leading methodology. The Associate requires the ability to communicate with technical and non-technical audiences, build rapport rapidly, and achieve trusted advisor status to VMware's customer base. The Associate SE will shadow other SEs and Technical Services teams, reinforcing and putting into practice their acquired knowledge to be able to solve customer business problems with VMware solutions. 
Required Skills:
Bachelor's degree in Computer Science, Software Engineering and any relevant field of study.
Strong business skills
Excellent social and communication skills (both written and verbal)
High interpersonal skills with the ability to work well in a team and customer-facing environment
Lots of energy and enthusiasm as well as a passion for all things technology
Preferred Skills:
Hands on IT experience from either Internships, Co-Ops, Work Experience and/or University Projects
Technical knowledge/experience of VMware products and solutions
Client facing work experience
Application Development Knowledge
Ability to explain the complex in simple terms.
Other requirements to note:
Ability to start in March 2020 (program start date).
Kindly state in your CV summary why you are interested in this position.
You must have the legal right to work in Australia to apply for this position (E.g. Australian Citizen or Permanent Residence, as VMware will not be able to support visa sponsorship for this position)
Recent graduates who have graduated within 12 months before the VSA Program start date (March 2020) are welcome to apply also. 
今すぐ応募する